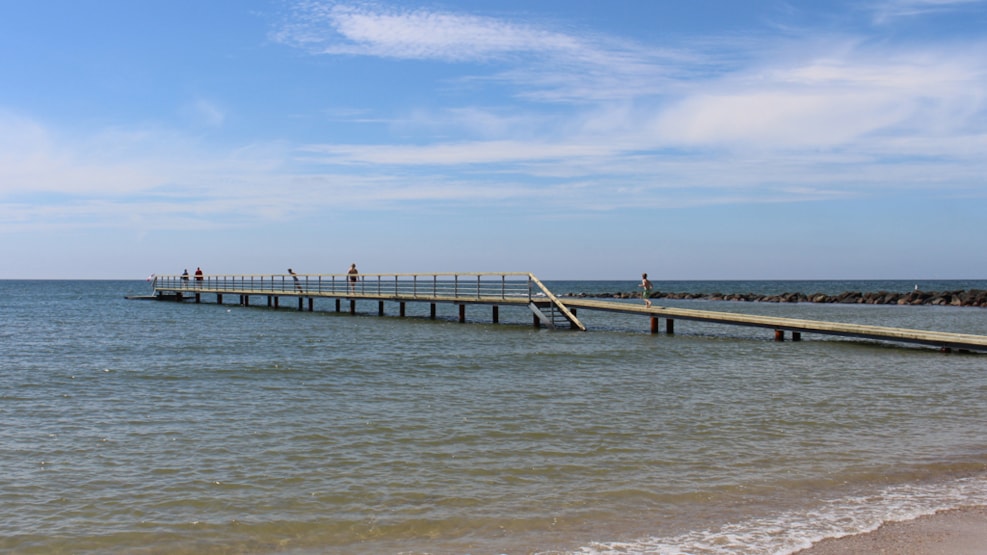 Hvidbjerg Beach
Hvidbjerg Strand is a large, wide North Sea beach located in a very large summer cottage and holiday area.
Arrival, parking and facilities: Drive towards the address Hvidbjerg Strandvej 27, 6857 Blåvand and continue over the hill. There is a large car park with walkways down to the beach, including disabled access. The area also has toilets with facilities for the disabled and a kiosk/café. Parking is also available if you continue your journey past the large parking lot.
Information: Hvidbjerg Strand has been awarded a Badepunkt rating since 2020. There is information about the bathing water classification, bathing safety and Badepunkt rating at the car park. In 2015, a privately-owned bathing jetty was installed, and is open to everyone. The beach is car-free.
Visitors: Hvidbjerg Strand is extremely popular, and during the summer season there are often many guests. Since the beach is car-free, you can enjoy the day in a pristine, peaceful environment. The beach is suitable for families with children, as the latter can play at the bathing jetty and one can venture quite far into the water before it becomes deep. In addition, the disabled ramp allows people with difficulty walking to enjoy a day at the beach.