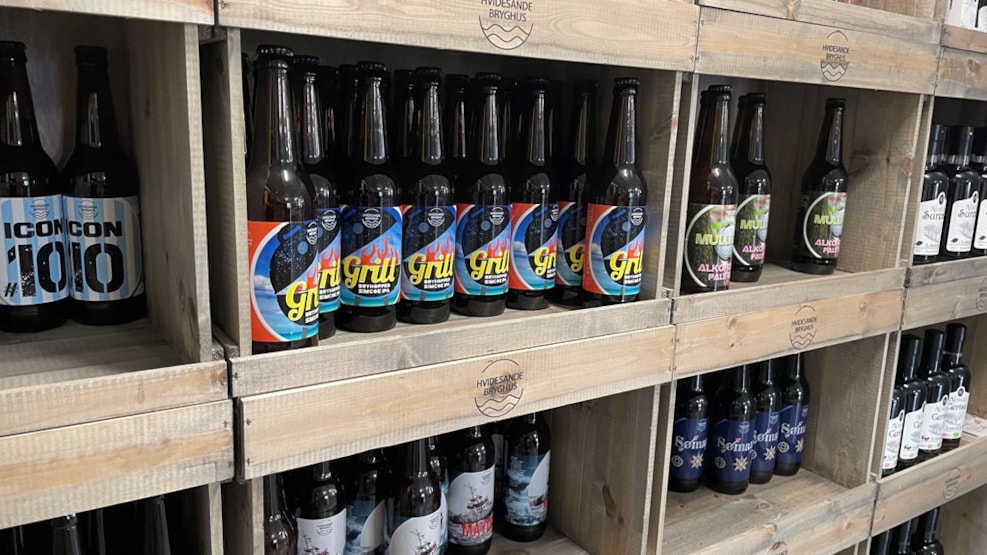 Hvide Sande Brewery
Hvide Sande Brewery was established in 2018 in a former fish packing storehouse at the harbour in Hvide Sande. Hvide Sande Brewery was created by manager and master brewer Niels Sangill, who was born and bred in town.
The brewery in Hvide Sande is located at Auktionsgade 9 in Hvide Sande and has become a defining landmark for Danish beer connoisseurs. For years, this place was a fish packing warehouse, where local fishermen packed the catch of the day, before the fish ended up on the Danish dinner tables.  
A unique tasting – Guided tours
On this tour, you will get an insight into Hvide Sande Brewery's history, but you'll also have a taste of the brewery's delicious beers. At the harbour in Hvide Sande you and your loved ones are invited to a guided tour. You're really in for a treat – both visually and taste wise.