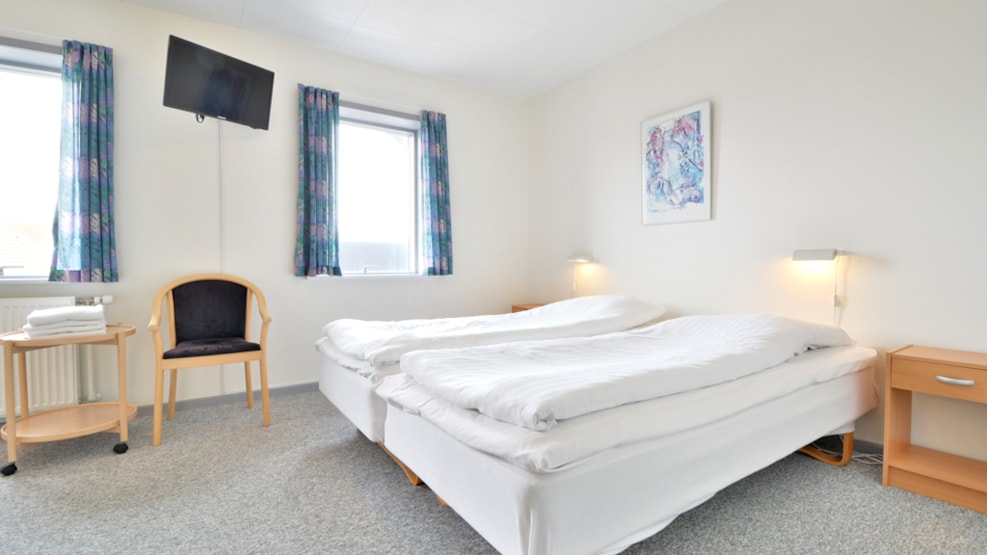 Hvide Sande Hotel
At Hvide Sande Hotel you will find large spacious, lovely bright and simple rooms. All rooms are soundproofed, so you are guaranteed a good night's sleep and a relaxing comfortable stay. In all rooms you will also find both free TV and internet.
Hvide Sande Hotel is located by the harbor and in centrum. The hotel doesn't offer breakfast, but recommend enjoying the breakfast at one of the neighboring baker cafés.
The rooms are big, bright, and extra soundproof and have all free wifi. The hotel makes a good base for everyone who wants to experience the west coast.