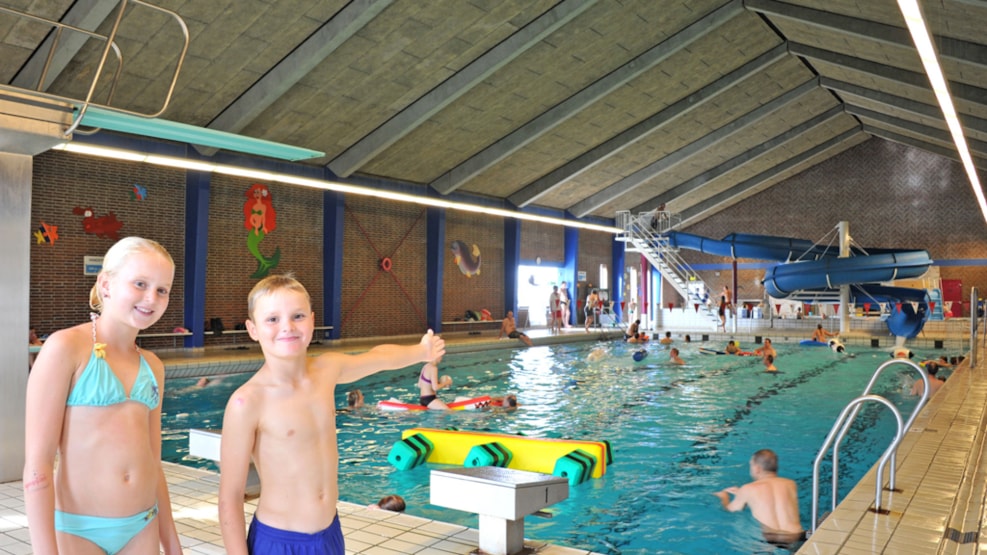 Hvide Sande Swimming Pool
Is it bad weather outside? Is not the mood for the beach? - Then come by the swimming pool in Hvide Sande and try the 35 meter long slide or the fun toys in the water. It is also possible to jump from both 1 and 3 meter lashes, if you dare.
Is it to cold for a day at the beach? Visit the indoor swimming pool.

A 35 metres water slide, whirlpool, sauna and sunbeds. All of this you will find in Hvide Sande Swimming pool. A kiosk with refreshments for the active swimmers is situated next to the pool.