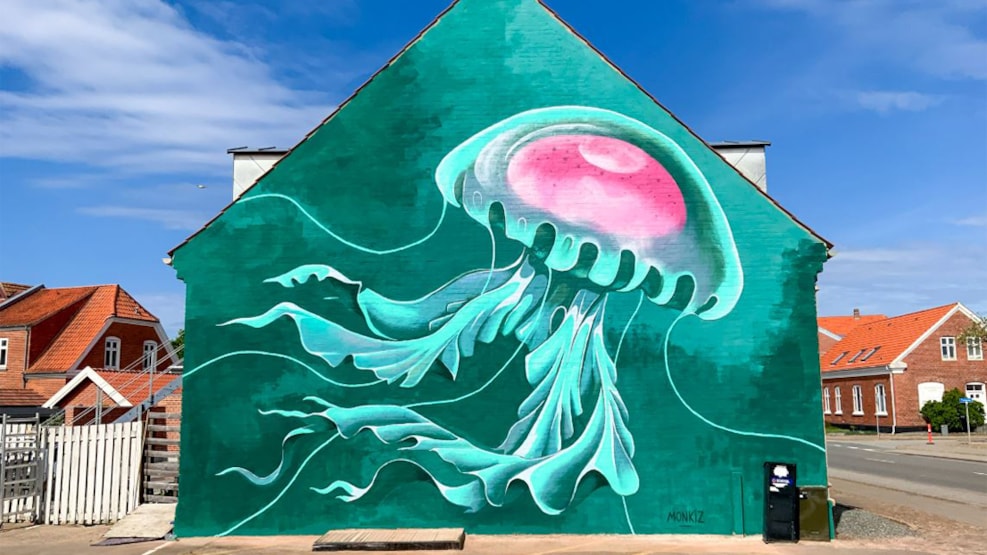 The jellyfish of Ringkøbing
The giant 'Jellyfish' on the gable of Herningvej 22 in Ringkøbing reminds us of too much plastic in the world's oceans. The gable painting is based on Global Goal. No. 14 - Life in the sea. The French artist Raphaël Etiévant (Monkiz) has created the figurative mural together with local high school students.
Raphaël Etiévant's artistic background is 2D animation. Besides his work with animated images, he also creates gable paintings, where he unfolds his picture universe on a colorful large scale. Very inspired by the animal world, he explores graphic styles that range from realistic and detailed paintings to comics and stylized figures.