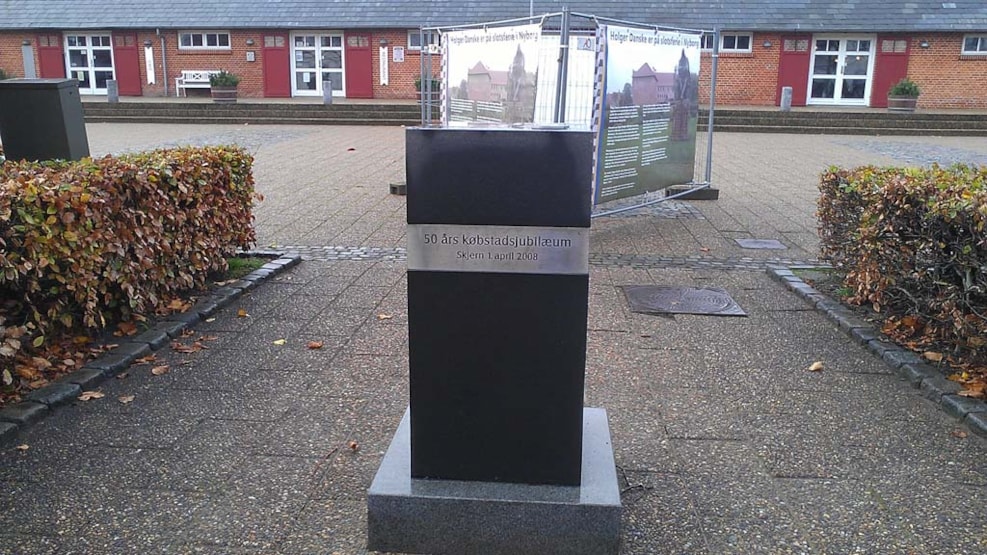 Jubilæumsstenen 2008
Gift to the city from Skjern trade association and Skjern Business Council on the 50th- anniversary of the Town of the borough (1958).
Decorated on the top with "S" laser cut in 10 mm masiv stainless steel, sanded, polished and made of Skjern signs.
Additionally, a cut or carved  waved line, which shall symbolize Skjern River and its new course after recovery in early 1990. You recognize the river´s course from King Hans´s bridge and a bit westward from this .

In a band around the stone is inlaid laser cut, sanded and polished stainless steel with engraved following text:

50th borughjubilee
Skjern 1th april 2008
Businesses in Skjern
Skjern trade union.
Artist: Stone mason Charles Vendelbjerg
Build in 2008
Material: granite.