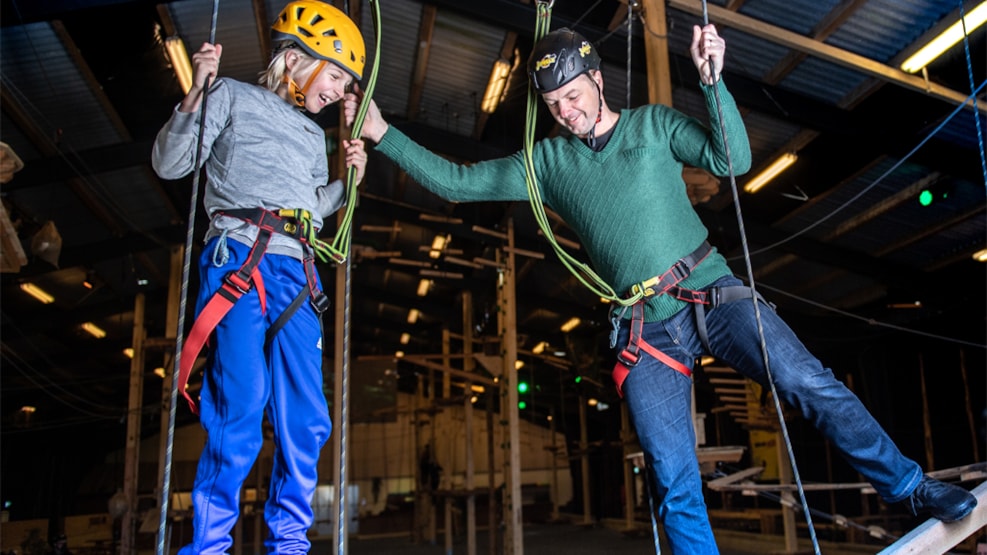 Junglefun Climbing Park
Visit Junglefun's fun and challenging indoor climbing paths in Oksbøl, and have an exciting experience for the whole family or group of friends. In Junglefun climbing park you will experience a fun jungle atmosphere, where everyone can join.
Junglefun is an indoor climbing park in Oksbøl. There are routes of different levels of difficulty, so everyone can join - including those with fear of heights. There is a good opportunity to guide, cheer and laugh at each other on the climbs. Finally, for the brave, you can throw yourself into a (safe) free fall.

You can bring food and drinks. Junglefun have Tables and benches both inside and out, which you are welcome to use. You also have the opportunity to buy drinks and snacks in the jungle bar.