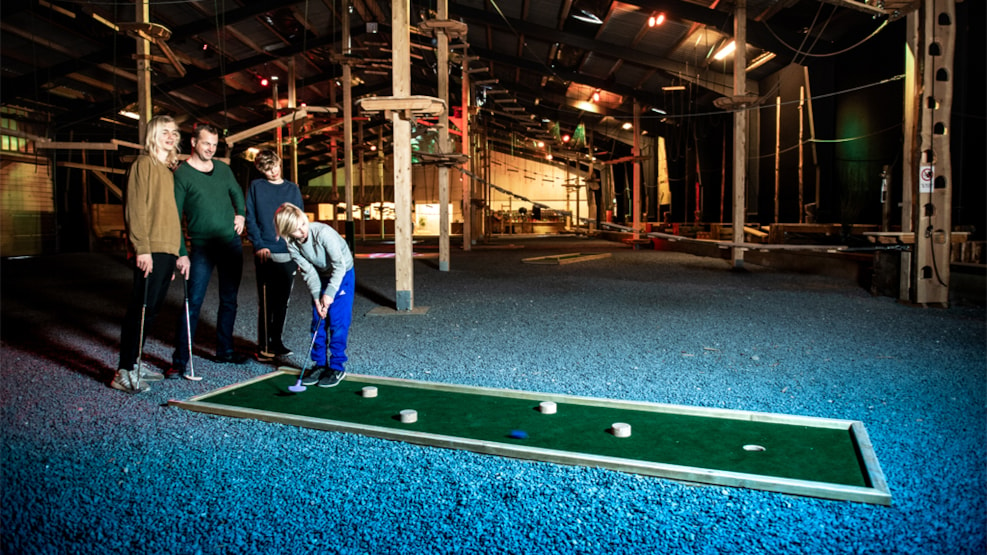 Junglefun Indoor mini golf
Get ready for a game of mini golf in Junglefun indoor mini golf. Here there is a nice jungle atmosphere where the whole family or all the friends can join in, and you are guaranteed a nice duel.
In Oksbøl you will find jungle fun indoor mini golf where you can play through a 9 hole indoor mini golf course. The courses is spread out in the climbing park and is a guarantee for good quality time with your family or friends.
In Junglefun, a cozy jungle atmosphere has been created in the hall with various sounds, lights and projections.
The 9 courses all have different challenges and you are guaranteed a good battle with family or friends.
You can bring food and drinks. Junglefun have Tables and benches both inside and out, which you are welcome to use. You also have the opportunity to buy drinks and snacks in the jungle bar.