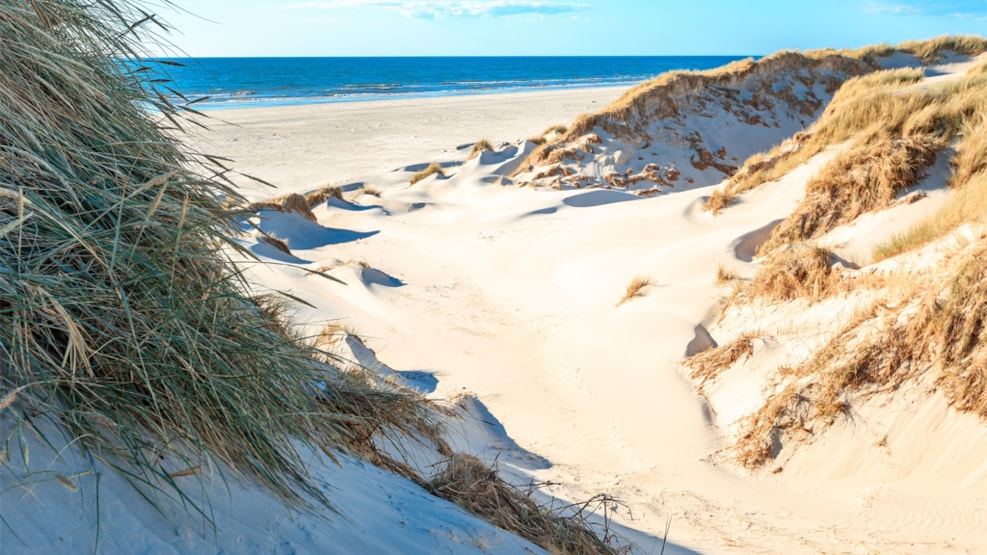 Kærgård Beach
Experience the Danish culture, nature and history at Kærgård Beach. Here, you will find bunkers, seamarks, dunes and the roaring North Sea. Parts of the beach are contaminated and should be avoided.
This beautiful sandy beach is located at the North Sea, between Børsmose and Henne Strand, Denmark. If you are looking for bunkers from World War II, Kærgård Beach is a great place. Close to the beach, you will find a parking lot, right next to the seamark.
Avoid some parts of the beach
The contaminated area of the beach is marked with yellow warning signs and bollards. Bathing is strictly prohibited in this area. Contact with sand and water within the marked areas of the beach should be avoided.There is no risk of contact with pollutants outside the marked areas and it is safe to bathe in the sea and dig in the sand. The beaches on either side of the marked area have the Blue Flag, indicating that the seawater is safe to bathe in.