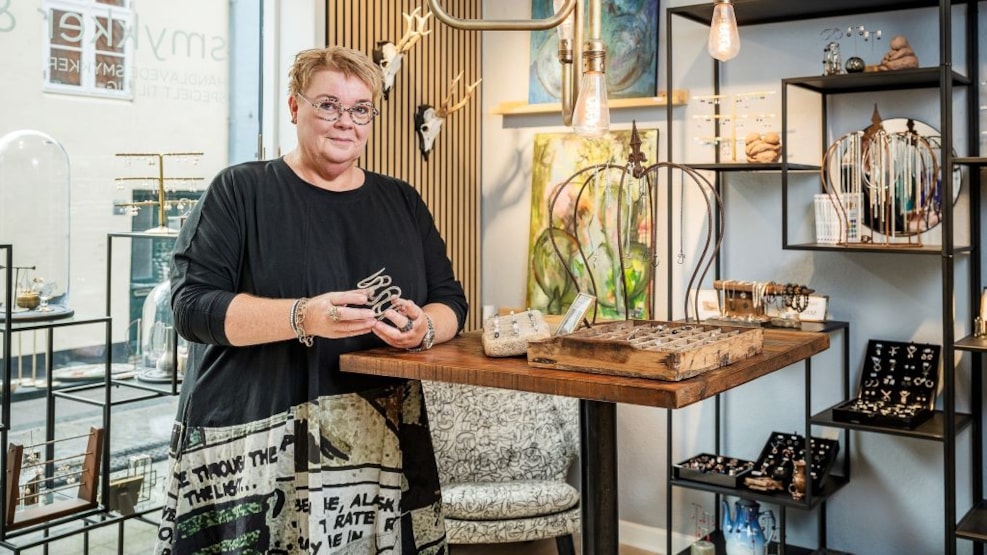 KEILBERG SMYKKER
KEILBERG SMYKKER produces and sells unique jewelery that is handmade in gold or silver. The jewelry has their own exclusive and rustic character, which is combined with feminine and romantic details.
At Keilberg Smykker, they design and produce handmade jewelery in their own workshop in the heart of Ringkøbing. This means that the jewelry is unique and they have their very own exclusive as well as rustic distinctiveness. This makes the jewelery completely personal.
The actual expression in the jewelry is raw and rustic, with fine feminine details. The craftsmen are made in gold and silver. The inspiration for the jewelry comes from the North Sea, nature and the beautiful moments of life. This means that each piece of jewelery is unique, and you get a completely personal piece of jewelery that only you have.
If you have old gold jewelry that you no longer wear but still have good old memories and loving thoughts? Then Keilberg Jewelry can upcycle your old jewelry to new and modern Keilberg jewelry. The style will be simple, rustic, feminine and the jewelry will be completely personal.
If you want to make your own jewelery, Keilberg jewelery also holds small workshops. Here you get inspiration and the opportunity to make your own earrings.
In addition to the shop, Keilberg Smykker also arranges Crafts Market and Design Market in the Latin Quarter. Here, many different artisans and artists will come with their stalls where you can find many beautiful things.
Get more information about opening hours and much more on Keilberg Smykkers website.