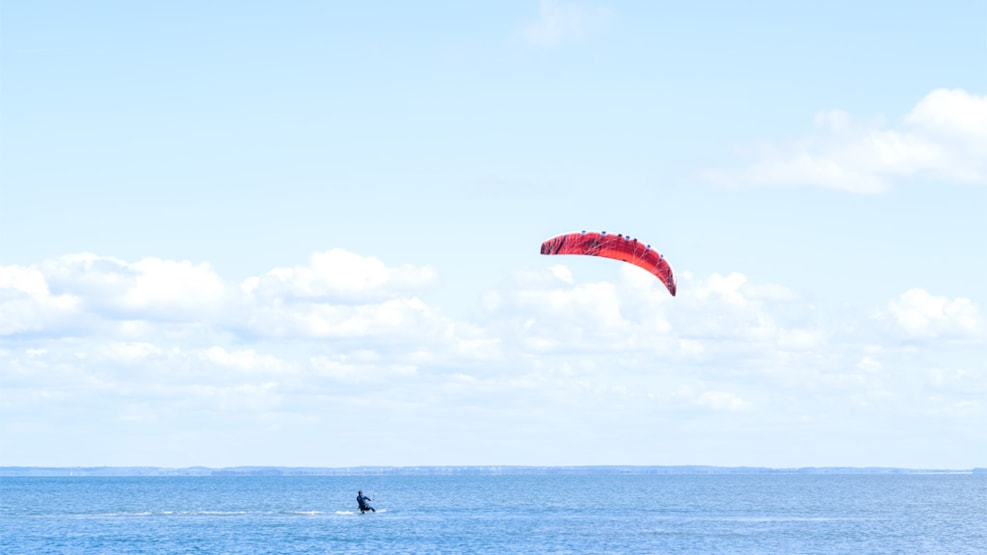 Kloster Surfspot
Kloster, which is located in the north west part of Ringkøbing Fjord, is best suited for kitesurfing because of the low water levels and Kloster has indeed become one of the favorite spots for kitesurfers in this area.
You can also do some windsurfing here, but you'll find the best water levels for that to the south east.
Drive here via Baggersvej, which is located on the road between Søndervig and Ringkøbing.
Kloster is best for surfing when the wind is in WNW and ESE, while winds between NW through N to E result in offshore winds of changing quality.
The kite is set up on a relatively small area, so please be considerate of other visitors to this beach. On the other hand, this spot has a restroom, tables and benches, and a cosy cottage, where you can enjoy your packed lunch, so that you can have a good time, when you're not surfing as well.