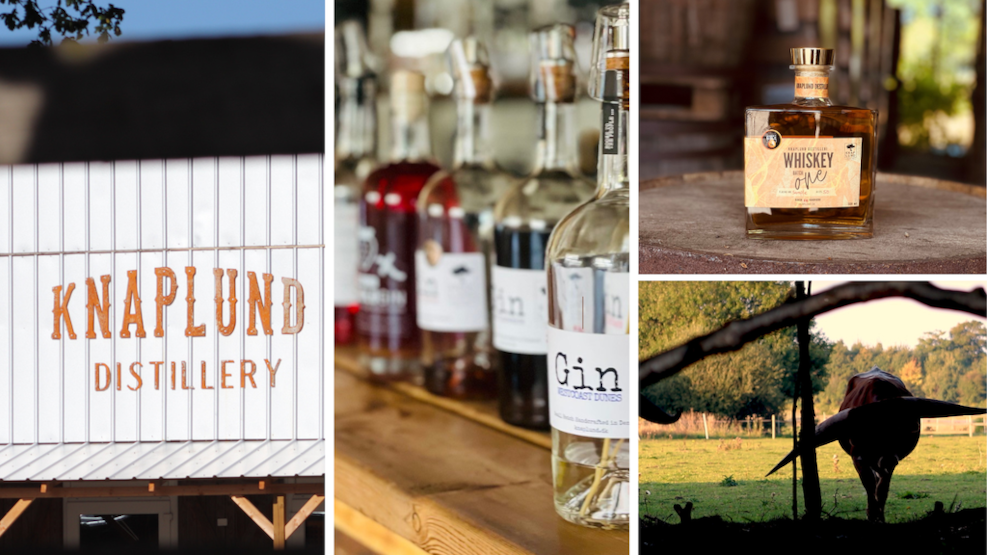 Knaplund Destilleri
Knaplund is an award-winning distillery that produces moonshine, gin, whiskey and other delicious drinkables. Visit a little piece of America in central Jutland at the beautiful ranch.
The American dream in Jutland. Visit the charming ranch that screams stars and stripes.
Since 2015, Knaplund Distillery, housed in a historic school established in 1906, has undergone a significant transformation. Over the years, this building has seen countless changes with additions, demolitions and rebuilds. From serving as a school and community center to a residence and boarding school, Knaplund has always been a hub of activity.
This tradition of hustle and bustle remains intact. Knaplund is now set to become a modern micro-distillery and at the same time a holiday & course center. Book your tour and tasting today.