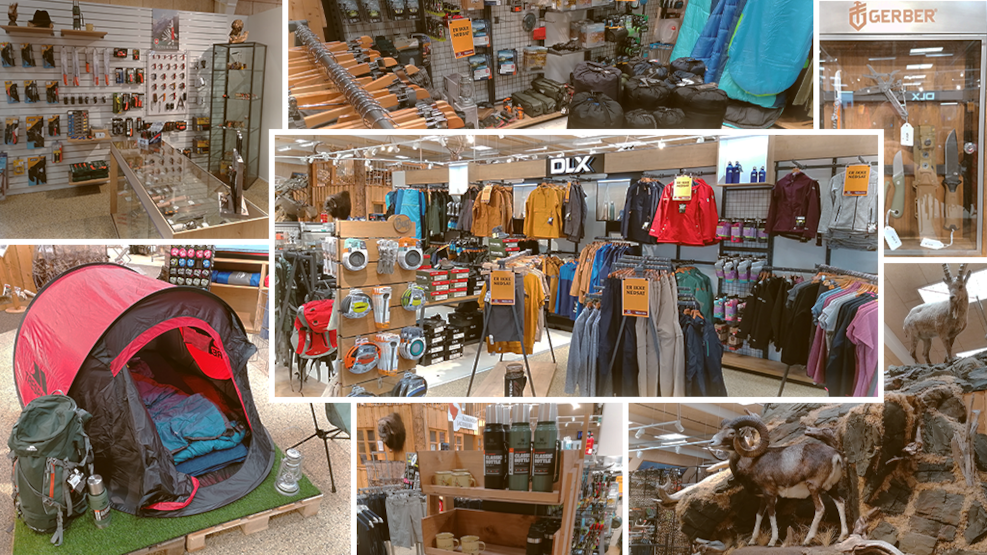 Korsholm Outdoor
Korsholm has existed since 1912, and has for many years been involved in hunting and fishing, so it has been natural for Korsholm to become experts in outdoor, as they already possessed the best knowledge about equipment and clothing, in hunting and fishing. Korsholm outdoor is a real experience store, where you can find inspiration and get dressed for new adventures and discoveries, no matter if you are new or experienced.
At Korlsholm Outdoor you will find a 5,000 m2 store, which has existed for more than 100 years in the West Jutland town of Skjern. The shop sells equipment for hunting, fishing and outdoor.
In Korsholm Outdoor you will find a large and versatile selection of equipment for outdoor in good quality and at competitive prices.
The store has both outdoor clothing and outdoor gear. This means you will not go in vain in Korsholm Outdoor and will always be able to cope with nature's challenges in the form of changing weather conditions and harsh situations.
At Korsholm Outdoor, they sell outdoor backpacks and bags, from brands such as Härkila and Fjällräven. The brands are carefully selected, as Korsholm wants to create as large and wide a range as possible, so that you as a customer have something to choose from.
In addition to backpacks and bags, Korsholm also sells outdoor clothing. The key words for the selection of Outdoor clothing at Korsholm are lightweight, mobility and comfort.
The right footwear is also crucial for your experience in nature. That's why Korsholm also sells a large and careful selection of footwear, so you can go down the long walks - and hikes with the right outdoor footwear.
At Korsholm, they have a lot of expert knowledge within the outdoor segment. You can buy everything for outdoor online at the webshop, and find a large assortment in the outdoor store in Skjern. Korsholm has something for every nature lover, whether you are a beginner or a pro in outdoor. In the outdoor category you will always find a fixed low and cheap price on all outdoor items.