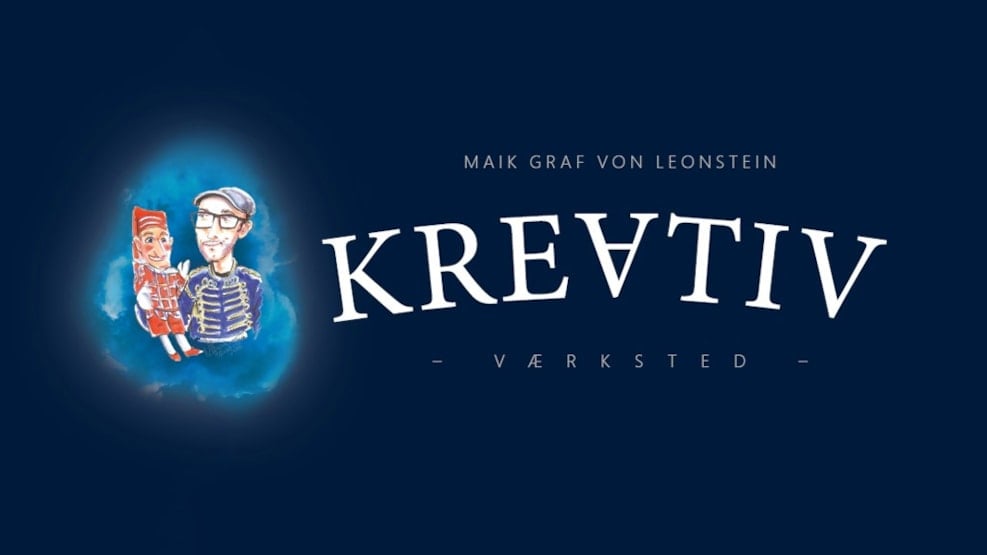 KreAtiv Blåvand
The famous puppet theatre director from Dortmund, Maik Graf Von Leonstein, offers workshops in his small workplace in Blåvand. Amber cut for children, wax lamps, amber angels and mollusc piles. In addition, he performs every day in high season with his puppet theatre in Vejers.
The German artist has fallen in love with the driftwood and amber of the North Sea, which he finds, processes and transforms into beautiful figures and valuable holiday memories. In the summer, he is busy as puppet theatre director in his Dortmunder Puppenteater, which has become an attraction and a permanent holiday feature for many families in Vejers and the surrounding area.
Maik Graf Von Leonstein was captivated by the beauty of the driftwood and amber from the North Sea, which he finds, processes, and creates into beautiful figures and vacation memories. During the high season, he also works as a puppeteer in his own puppet theater, which has become a popular attraction and tradition for many families in Blåvand and the surrounding area. The performances are in German and usually last between 20 and 25 minutes. For Maik Graf Von Leonstein, it is important that children not only watch but also become an active part of his shows.
In his wonderful and expressive shop, KreAtiv in Blåvand, he invites children to an amber-grinding event and is happy to perform a small puppet show in the back room. The shows are mostly in his native German, but with the goal of also delighting Danish children – in Danish. At KreAtiv, you can buy unique souvenirs deposited by the West Coast's ever-changing beach swash or get inspiration to challenge your own inner creativity.