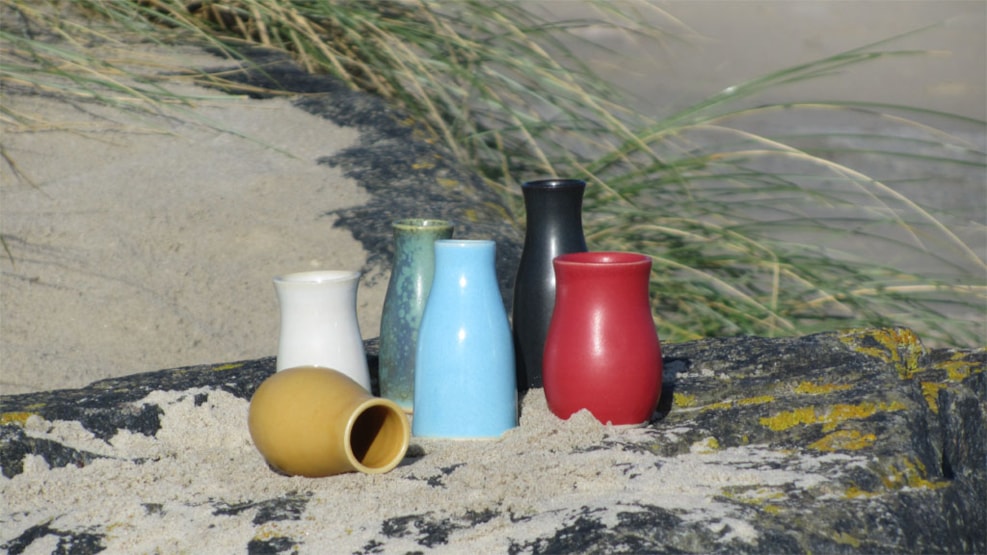 Kunst & Keramik
In Kunst & Keramik in Hvide Sande you will find a modern workshop that makes contemporary products that are sold in the associated shop, where you will also find beautiful handicrafts from other Danish craftsmen. Everything in the workshop is handmade, and you will find a beautiful and unique selection.
At Kunst & Keramik in Hvide Sande you will find a beautiful pottery workshop made by Dorith Lønbæk. Here you can experience the old craftsmanship in a modern workshop, which makes contemporary products.
Dorith Lønbæk was trained as a potter in 2004, and has run Kunst & Keramik since 2006. The characteristics of her products are simple and exciting shapes, as well as play with different decoration techniques, most often in earth tones, which in small doses are spiced with vibrant colors.
Everything is handmade in the workshop, and you can experience the smell of burnt clay by watching how the clay is shaped on the turntable until it is fired and then decorated.
You will find the finished products in the shop, where it is mainly from Dorith Lønbæks own workshop. In addition the shop also selling, glass jewelery from Marianne Strube, ceramics by Ane Schollert, glass by Dorthe Bent, Watercolors by Ruth Sandbak and wood products from Contrast.
So you will find a nice selection of handicrafts in Arts & Ceramics.