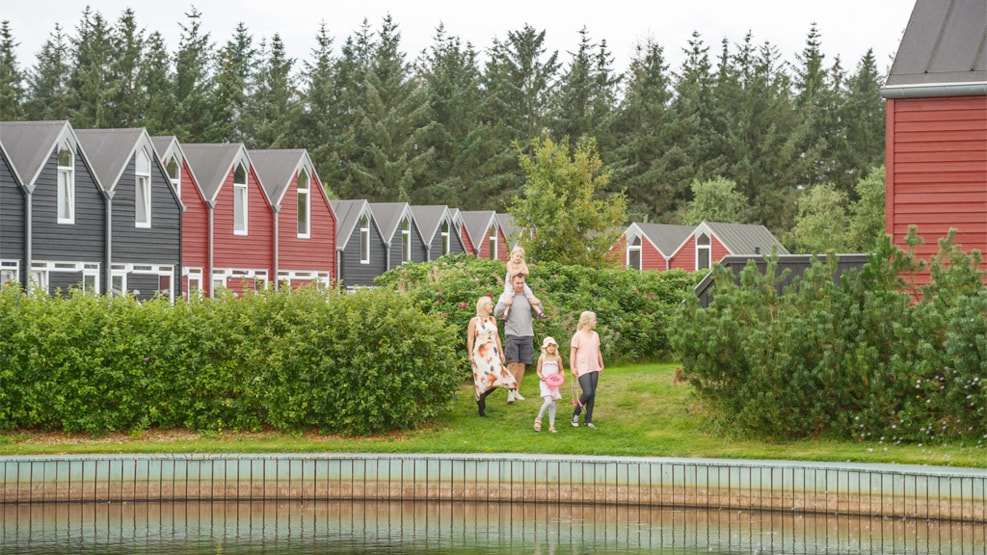 Green Experience
Landal Seawest
If you are looking for a holiday with both relaxation, action and activities for the whole family, Landal Seawest is the obvious choice for you. In and around Landal Seawest there is plenty to experience - enjoy, among other things, the beautiful dune plantation and the North Sea close by, express yourself creatively, jump into the water in the tropical water park or visit the cultural attractions nearby. The possibilities are many at Landal Seawest.
In the middle of the beautiful West Jutland nature between Nr. Nebel and Nymindegab you find the holiday park Landal Seawest. Located right next to Blåbjerg Plantage and with the North Sea close by- with lots of nature experiences, hiking routes, mountain bike routes and a dip into the waves of the North Sea.
For the family's water lovers, there is also water splashing for hours in the tropical water park with wild slides, waterfalls and a baby pool for the little ones. Compete in mini golf or bowling, be active and have fun in the large indoor playground and challenge each other on the climbing wall. Afterwards you can order delicious food in the brasserie or you can cook together as a family in your own holiday home.
Landal Seawest is for everyone – both holiday residents and day visitors.