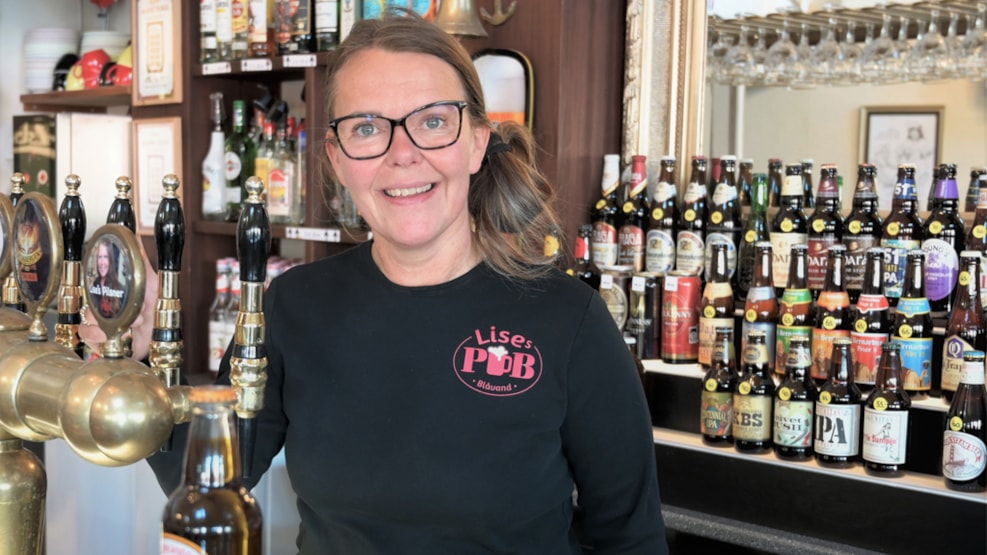 Lises Pub
In just four years, Lise Hansen has created her very own unique beer pub with so many different foreign brands that, in spring 2022, she was honoured with a special Danish beer award.
With her own beer on tap, personal service and an in-depth knowledge of beer types and tastes, Lise invites Blåvand's many guests to beer experiences far beyond the ordinary.
The enthusiastic beer expert serves specialties from Jamaica, the United States, the Czech Republic, Belgium and the Netherlands in the proper glasses from the respective breweries, to give guests a unique taste experience and encourage them to share a beer in order to have the opportunity to taste several types.
Smoked beer, fruit beer, liquorice-flavoured beer and a whole lot of Irish specialties have created dedicated regular guests who have put Lises Pub on their list long before their holiday in Blåvand. A "must visit", whatever the weather.
And for connoisseurs, it's certainly not every day you get a chance to taste the world-famous Californian KBS stout from Founders – brewed with coffee and chocolate, aged in bourbon whiskey barrels and with an alcohol percentage of 12.5%. And at the same time as a pot pool in the cosy and most welcoming pub – a potentially habit-forming holiday memory from Denmark's westernmost point!