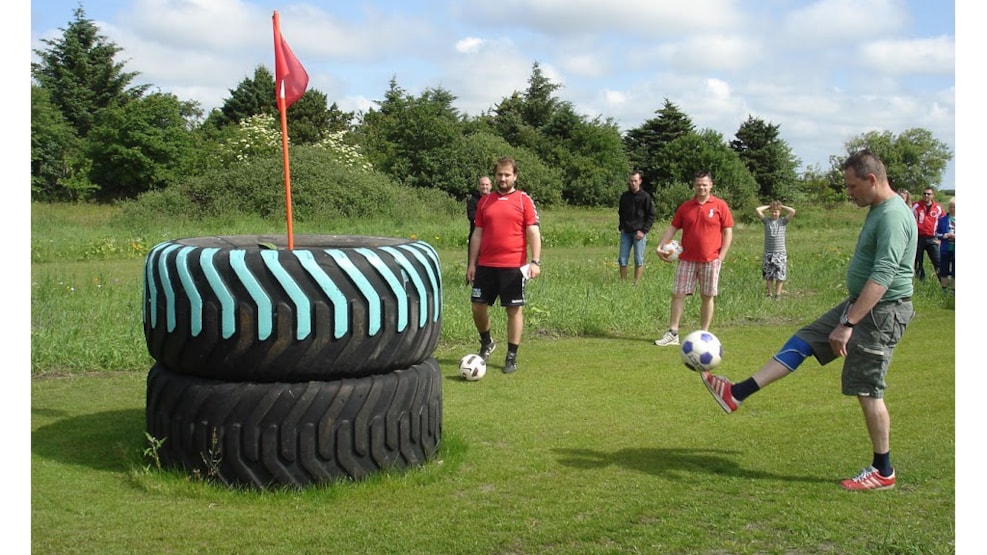 Loch Nees Football Golf
Loch Nees Football Golf offers exciting and challenging football golf in the beautiful West Jutland nature. It is also possible to play, beach volleyball, 7-a-side football and petanque.
Beautiful and challenging 18-hole football golf course in the most beautiful nature of West Jutland. Football golf requires good handling and tactical understanding. The course is designed so that both children and adults can have fun and be challenge. There is also an opportunity to play beach volleyball, 7-man soccer and petanque. A full day full of good activities is waiting!
There is also the opportunity to play mini golf on the 9-hole course.
Loch Nees is open until sunset.