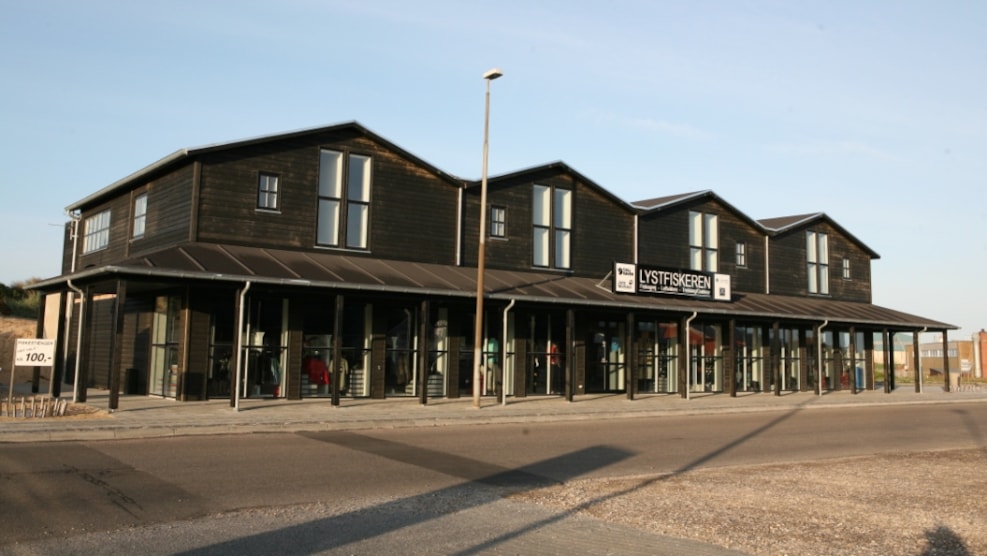 Lystfiskeren
At Lystfiskeren you can find everything from fishing tackle to clothes and boots. The angler has a bit of everything and can offer everything for the outdoors.
The store never compromises on quality and only offers equipment that the store itself can vouch for.
So stop by Angler if you are missing something specific, or ask the staff for help.
Are you looking for equipment for fishing or trekking, we recommend you to visit "Lystfiskeren". The shop has experienced and skilled team members, who love the outdoor life themselves. You are therefore ensured a perfect guidance when shopping here. The shop carries many well known brands. At the harbour in Hvide Sande is an outlet shop from "Lystfiskeren" with plenty of good offers on outdoor wear.


As a new thing, in cooperation with Lystfiskeren, Westcoast-Sportfishing offers guided fishing trips and courses as well as fishing kayak rentals.
The fishing kayaks are on display in front of the shop at Lystfiskeren.
Our philosophy is to provide kids and adults a great experience with a fishing pole in hand.
Whether its pike and perch in the fjord, trout in Put And Take lakes, or fishing the coast for turbot, we're here to help you and teach you how to catch those fish! 
Our guide speaks Danish, English, and German.
Our tours and courses can be adapted to all age groups. We can plan according to your needs, also if they are very specific.
During the guided tours, we make all necessary gear available, if you don't bring your own.