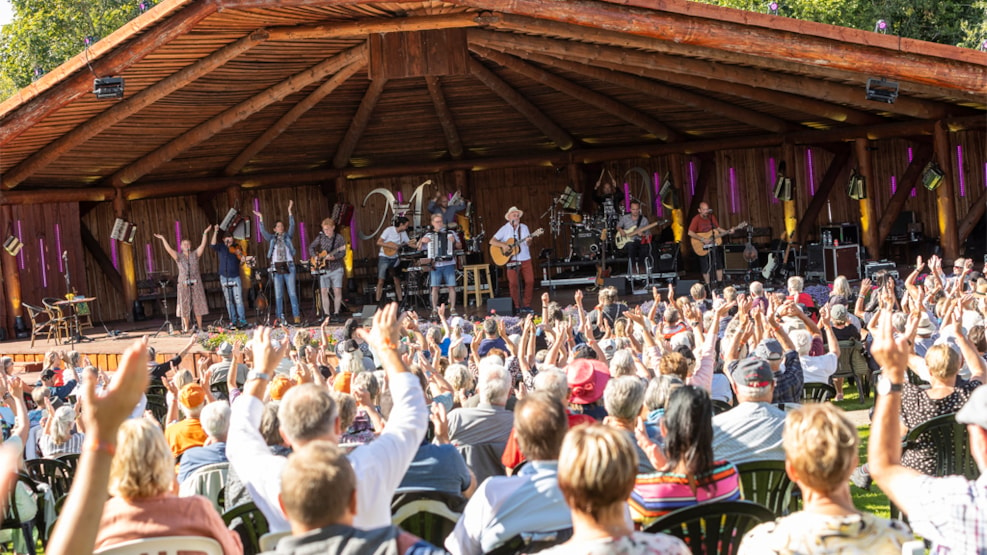 Mariehaven
Have a cozy and musical experience at Musik Galleriet in Ansager, West Denmark. At this lovely music venue, there is a rhythmical beat for each and everyone.
In Musik Galleriet (or "The Music Gallery"), there are lots of public events during spring, autumn and winther. There are acoustic concerts with Neighbours and plenty of Christmas concerts with the title "The night of all nights". All events begin at 19.30, the doors open at 18.30.
Summer singing in Mariehaven
Summersinging in Mariehaven are daylong events and can be considered to be small festivals for adults. If you want the ultimate experience from the event, it is best to join from the beginning.
During the events in Mariehaven, there are lots of culinary opportunities, including summer menus, sandwiches, grilled sausages, cake, chocolate and ice cream as well as beer, water, soda, wine, coffee, tea, etc. Please notice: Chairs, picnic hampers, dogs, umbrellas, own food and drinks are not allowed – but please bring a smile!