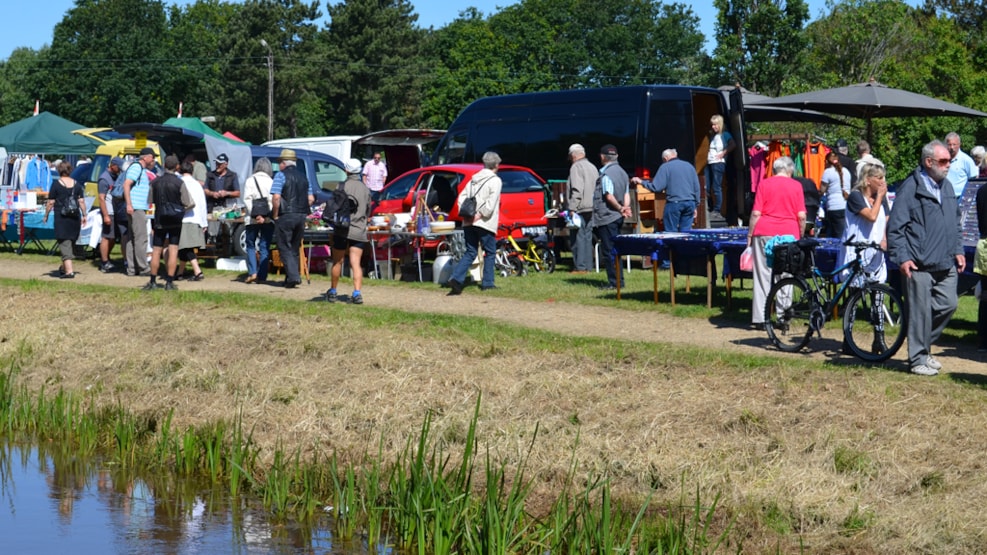 Marked days in Tarm
The people in the western parts of Denmark are known as a real merchant people. Their joy of beating a good bargain is contagious and can be experienced every Wednesday from June to August, and also one Wednesday in October, in Tarm, where about 150-300 shopkeepers flock from near and far to the city to sell their goods.
The market days, which over the years have become one of the Summer´s major events in Tarm, transforms the small West Jutland town into a vibrant market town every Wednesday with southern dimensions. The marketplace is located in a scenic area in the middle of the city and along Tarm Bybæk, which gives the experience an extra dimension.
The market days in Tarm take place every Wednesday from the 22. of June to the 31. of August, as well as the 19. of October during the autumn holidays. Every day from 09:00 am to 14:00 pm.