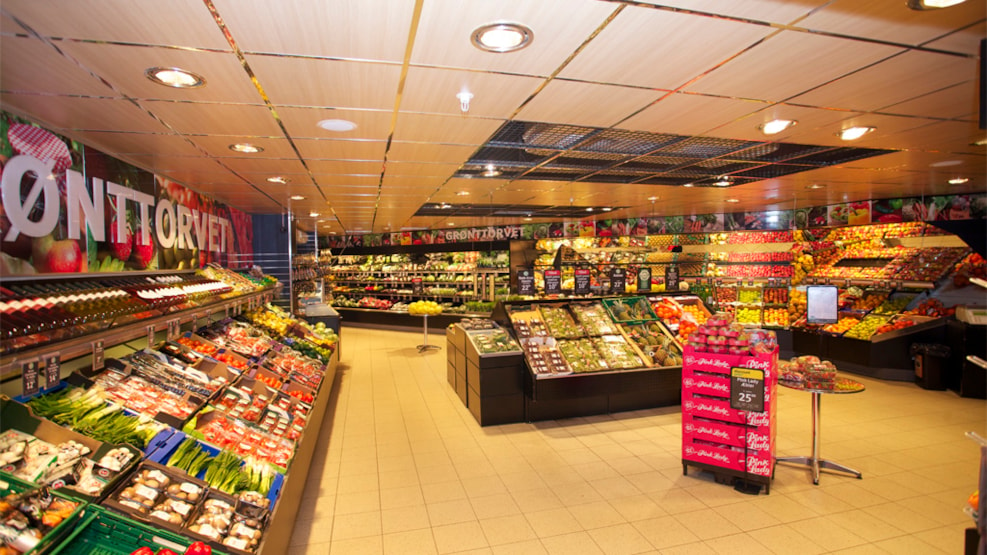 MENY Søndervig
At Meny in Søndervig you will find a nice supermarket, which offers all known groceries and stands for quality, fresh goods and delicious delicacies from its own butcher department. At Meny in Søndervig, we offer bakery, ice cream parlor, butcher department, delicacy, wine department, fruit and vegetables. This means you will always find the groceries that you are missing that can make your everyday life a little easier, or a little more delicious.
In the middle of Søndervig you will find a nice and modern supermarket with delicatessen, fish and butcher department.
In the butcher department, a virtue is made out of welcoming guests and customers to an inspiring meat box. The department is characterized by professional pride, and whether you are looking for freshly minced meat or a tender and juicy steak, it never goes in vain in the butcher department in Meny.
In Meny Søndervig's delicacy, you will find employees who take pride in making your everyday life a little easier and a little delicious. You will therefore always encounter an exciting assortment of delicacies, open sandwiches, cold and hot dishes as well as fish. For this reason, the delicacy in Meny is therefore also capable of delivering food out of the house for any occasion and any taste. The delicacy in Meny guarantees professional pride, good ingredients and passion for food.
In addition, the supermarket also has a large and well-stocked bakery department, where you have the opportunity to buy delicious freshly baked bread and sweets: pastry, slices, cream cakes and much more.
In the fruit and vegetable section you will find a fresh selection of exciting fruits and vegetables. Meny takes pride in offering the best quality at sharp prices. Therefore, the supermarket uses several suppliers to ensure the best quality in the business. During the summer you will also find fresh strawberries and new potatoes from local growers.
The same goes for the wine department, where there are exclusive wines from around the world for both everyday and party. The wine department takes pride in guiding you as a customer, and you will therefore find a delicious and inviting wine rat with a sea of ​​sparkling wines, chilled, white - and rose wines, a large and wide selection of red wines divided into countries, so you can easily navigate to the wines you like.
As a finishing touch, the shopping trip in Meny in Søndervig can end with a soft ice cream or gammeldaws ice cream waffle from the store's inviting ice cream parlor.