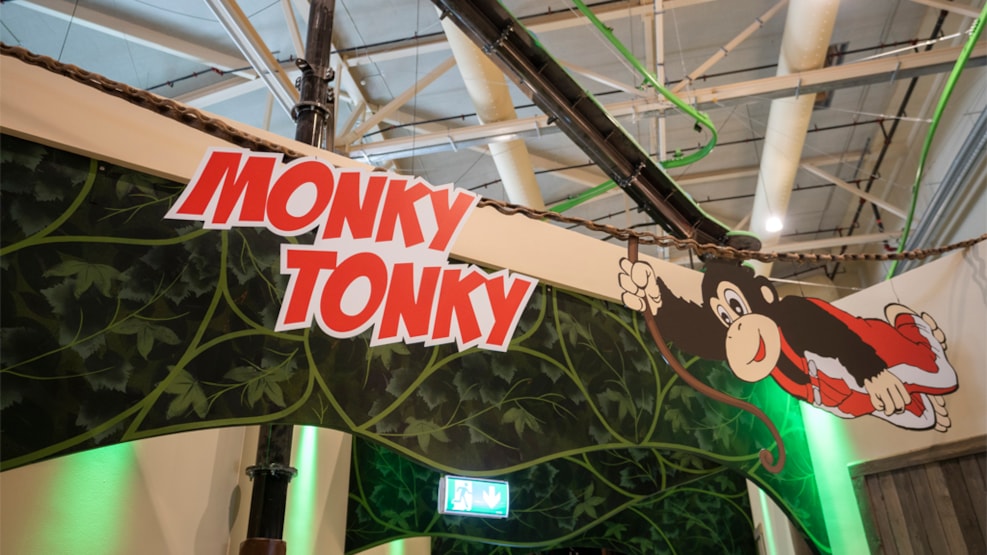 Monky Tonky Land
Discover the best playland ever, Monky Tonky Land, at Lalandia in Søndervig. Large playland with lots of fun indoor activities for children.
Let your imagination go wild in our fun, child-friendly Monky Tonky Land. Let the children run wild in our 800 m2 large playland, where one fun activity follows on from another. There are trampolines three metres up in the air, ball pitches, mini go-karts and wild fun slides – hours of fun!
One play area is specially designed for the youngest children, who can explore the slides and play equipment in a safe environment.
In the creative workshop, there is room for immersion and creative expression. The programme varies throughout the year, but we always have something both fun and exciting that is perfect for curious children. 
Monky Tonky Land is for children aged 0-12 years.
Free admission for residential guests, but you are also welcome to visit Monky Tonky Land as a day guest.