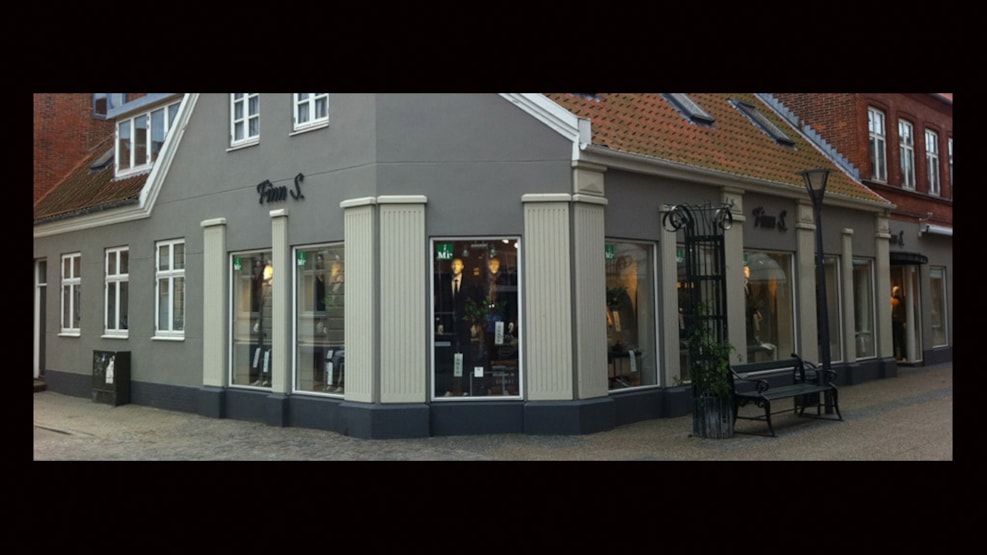 Mr. Finn S
Hos Mr. Finn S. you will always find fashionable quality clothing for men from well-known and good brands. In the shop, there are both casual clothes for the quality-conscious man, and the right clothes for the party. In the store, the employees are ready to give you a good service and qualified guidance when renewing the wardrobe, whether it is for everyday or party.
Mr. Finn S. in Ringkøbing is your local menswear store with a wide range of strong and good brands. You will find brands such as Salt, Signal, Matinique, Gant, Hugo Boss and many other well-known brands.
That is why you will always find timeless classics spiced with the colors and trends of the season in first-class quality in the store.
In Mr. Finn S., emphasis is always placed on a high professional level and professional service in the store.
That is why the store's employees always provide the best and most competent service. They are your serious style expert, and are happy to help you get the best shopping experience, whether it is a trendy everyday look or a cool fitted suit, then Mr. Find S. what you are missing.