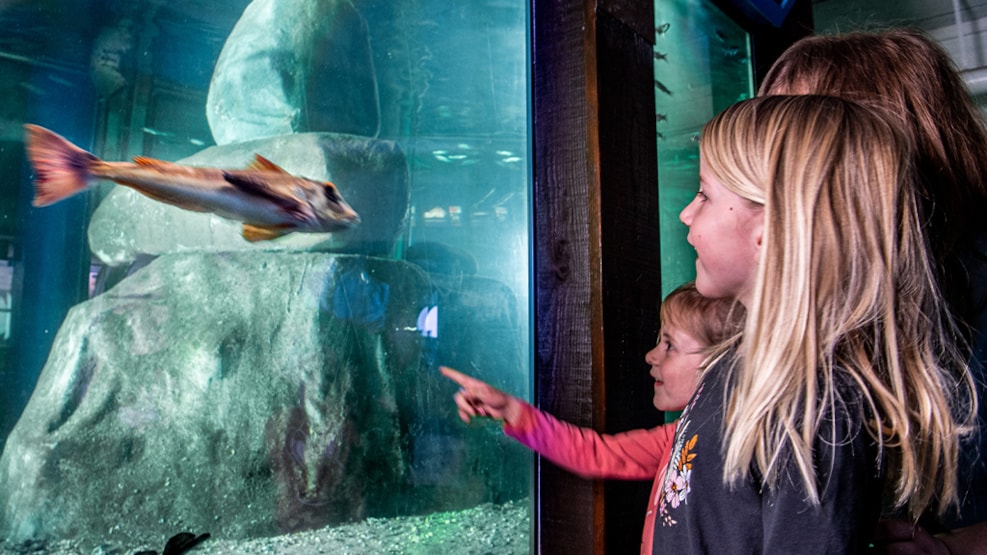 The Museum Fiskeriets Hus
Take a trip below the water surface and experience the many exciting and versatile fish from the sea and fjord. Follow their daily routines in their large aquariums and experience them up close by the petting pool.
See beneath the water surface and discover exciting fish from sea and fjord. Gunards "flying" around in the water. Spottet sea cat with the gruffy appearance. The lobsters digging large holes. For children is a special "touching basin" with various fish and crabs. The museum shows the story of Hvide Sande and the environment around the fjord and the sea. Learn how the fish gets from the sea to your dining table.
The town's rescue team tells the tragic story about the sinking in 1951, and what is done today to prevent sailing and bathing accidents. In the basement the last example of a sea ship used for fishing from the beaches along the North Sea is displayed. From November to May a copy of a open sea ship "Thomas" is displayed in an outdoor exhibition, but in the summertime it is in the water in the harbour. The museum is situated by the large sluice and has good access for disabled and wheel chairs users.