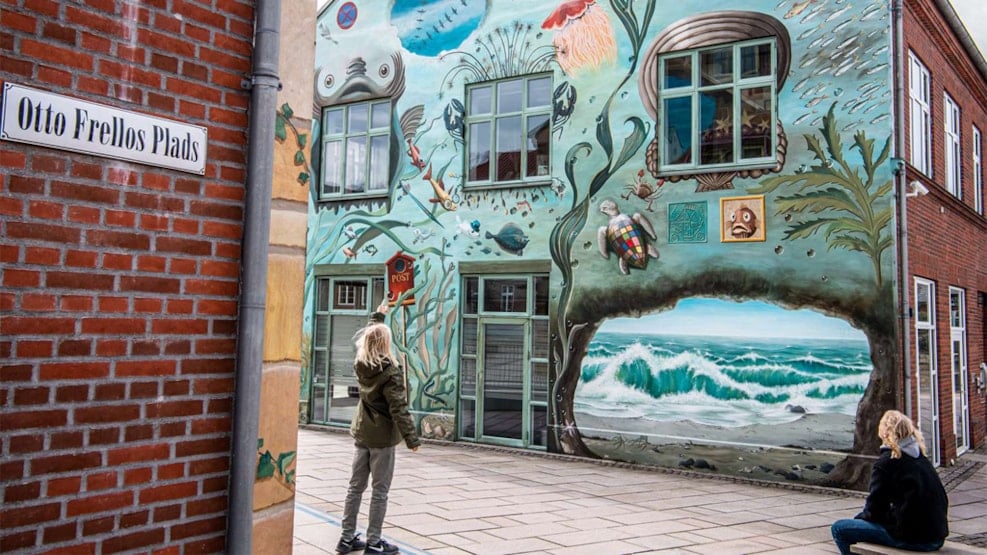 Museum Frello
An exhibition where Otto Frello's marvelous paintings are displayed along with a selection of the museum's many objects under the headings: "Reality in Perspective", "Transitions", "Insights and Views" and "Mirrors".
At Museum Frello you have the opportunity to immerse yourself in another world, namely Otto Frello's fantastic universe. Frello is an artist with his very own unique style, which can make both children and adults think that art is great. It is possible to try the Frello treasure hunt with the kids, or experience the changing exhibitions. If you bring family and friends, it is certain that you will see art in a whole new way after the meeting with Frello. The motifs have so many details that you can experience them again and again.
Closed: 23, 24, 25, 26 and 31 December and 1 January.
See more about prices, opening hours, etc. here.