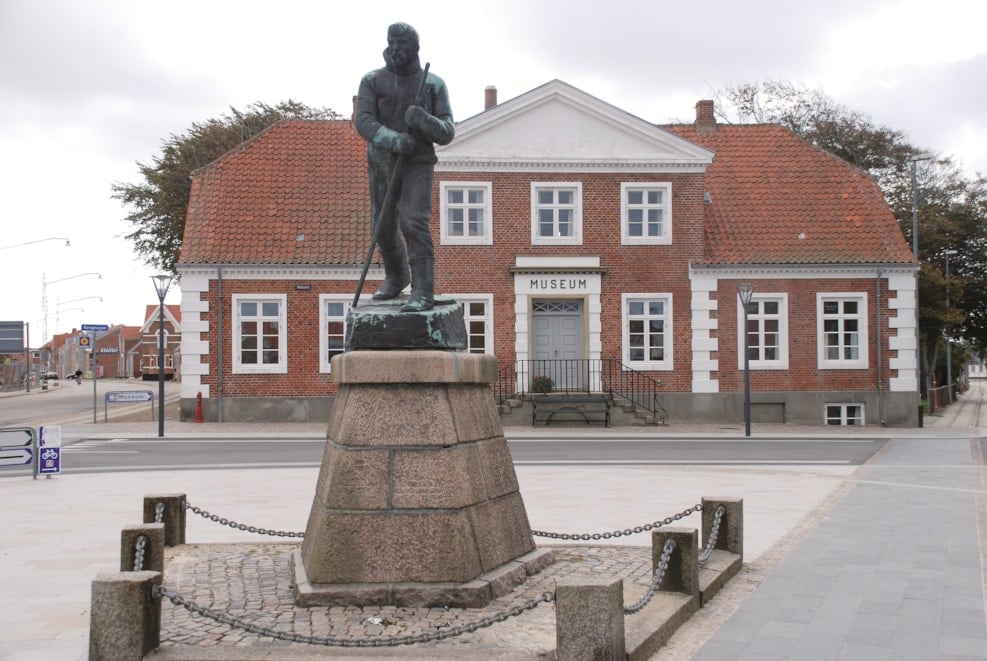 Mylius-Erichsen Statue
By Ringkøbing Museum is a statue of the polar explorer and local born Lydvig Mylius-Erichsen. He was in head of the famous Greenland expedition in 1902-04, and in 1906-07 he once again was in front of an expedition to the north-eastern part of Greenland. Mylius Eriksen and other from the expedition died in November 1907. Only one body was found and diary telling the fate of the team.
In front of the Ringkøbing Museum you will find a statue of the polar explorer Mylius-Erichsen.
Lydvig Mylius-Erichsen is a Danish author and polar researcher who as a young man moved from his childhood town Ringkøbing to Copenhagen to study as a journalist and author.
His life's work became two Greenland expeditions, which he himself planned and carried out in 1902-04 "The Literary Expedition". This expedition traveled the west coast of Greenland all the way up to the Thule district, and inspired him to the collection of poems "Isblink".
In 1906-08, he led the Denmark expedition, which traveled and mapped the unprecedented Northeast Greenlandic coast. Here Mylius-Erichsen died in November 1907 together with his two fellow travelers. The reason was that they did not manage to reach back to the expedition's base in Danmarkshavn before the summer thaw made sledding impossible.