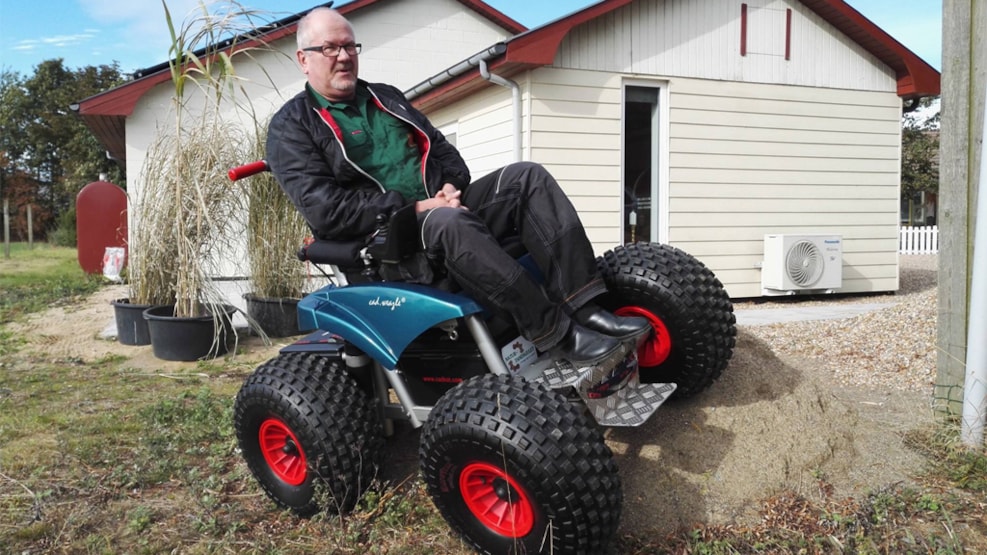 Natur-Tandhjulet
Bring your grandparents on a trip in nature. Natur-Tandhjulet offers special wheelchairs that allow walking-impaired people to experience the beautiful, West-Danish nature on an equal basis with pedestrians.
Natur-Tandhjulet (or "The Nature Gear Wheel") offers vehicles that help walking-impaired experience nature. The vehicles are a special kind of electronic wheelchairs. The vehicles can be used outdoors at the same places that pedestrians go about. The vehicles are installed to a closed trailer, where they are locked during driving.
Natur-Tandhjulet is owned and run by Klaus Boe Pedersen, who has experience in scouting, agriculture machines and local activities.