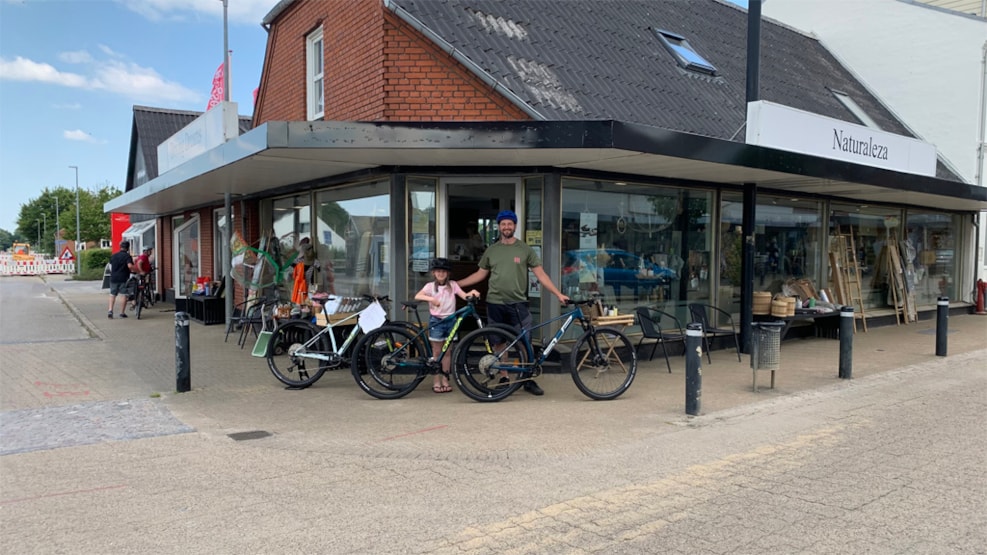 Naturaleza Bike Rental
At Naturaleza, at Bredgade 35, it is also possible to rent MTBs, for anything from a half-day to several weeks. You can also hire a guided tour of the area by agreement. Naturaleze not only rents bicycles, but they see them, too.
The family behind Naturaleza also includes a cycling enthusiast who has helped find the best bikes for rental and sales.
If you already have a bicycle you like and don't plan to rent one, you can still use Naturaleza as your local bicycle mini-dealer. The shop also sells various bike accessories: everything from detergents and lubricants to helmets and bags.
We look forward to welcoming you at Bredgade 35, 6830 Nr. Nebel.