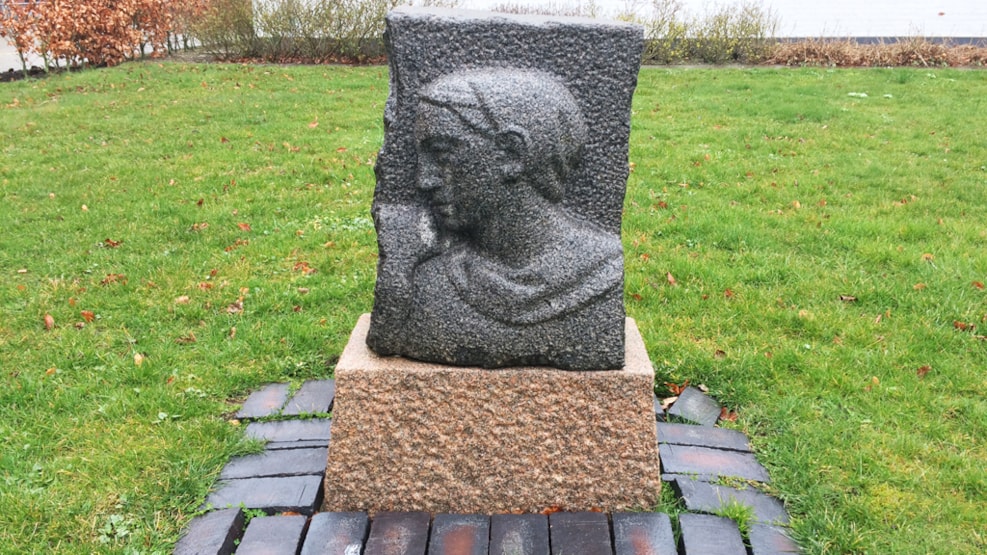 Nordmanden
"Nordmanden" is set up on the square at Bethania in Videbæk, and was made by the local-born artist Jens Lund. The sculpture is set up together with Hedepigen and Soldaten.
In the square by Bethania, "Nordmanden" by Jens Lund stands with "Hedepigen" and "Soldaten". They are located in the gable of Westergaards Hotel, Bredgade 12, walled in with a relief of the city child.
Jens Lund was a sculptor and conservator, and was born in Videbæk at the inn. Several of his sculptures are today erected in the city, as Jens Lund did not forget his childhood in Videbæk and the memories of the people who came to the inn he later in life in his work as an artist.