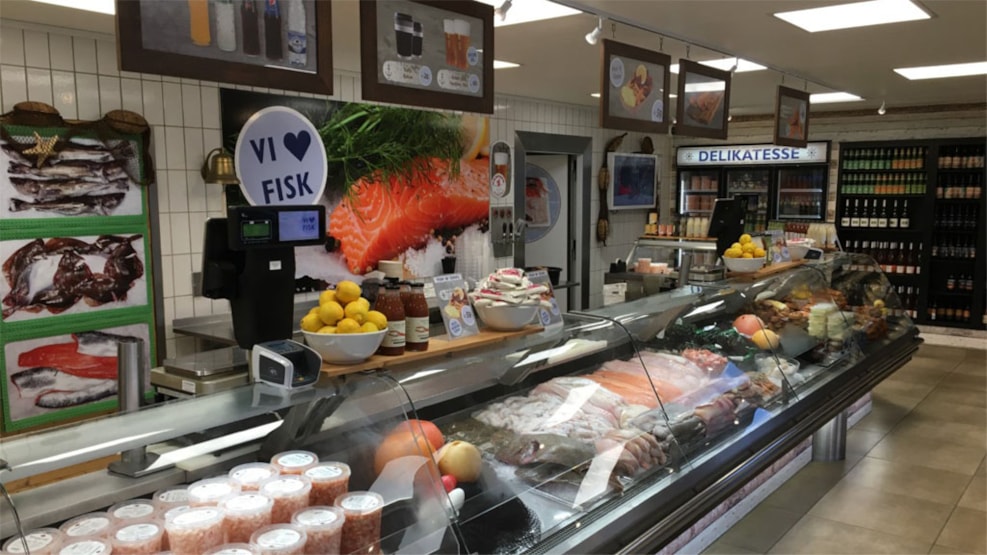 Nordsø Fisk
At Nordsø Fisk in Hvide Sande, you will find a lovely fish shop with its own smokehouse and bistro. The store's fish is quality-assured and processed by hand, just as they themselves salt and smoke the seafood in the old-fashioned way.
At Nordsø Fisk, quality is the most important thing, and all their specialities are made exclusively with emphasis on freshness and good flavour.
Nordsø Fisk sells speciality products from its own backyard, namely the North Sea. This means that they know the fishermen who come in with the catch, and there are always locally caught fish and shellfish with a fantastically high, fresh quality.
The shop's selection is wide, and you can get fresh fish as well as smoked products from the shop's own smoker. There are also delicious delicacies and specialties, as well as homemade fish platters to take home and enjoy.
The accompanying fish bistro serves seafood, sandwiches, fish'n'chips and much more.
You will find the fish shop opposite the fish auction hall, where fresh fish is cut, smoked and cooked, and virtually the entire range is collected within truck-distance of the shop every morning. The fish shop smokes fish in its own smoker several times a day during the high season.
The smiling staff in Nordsø Fisk are happy to help and guide you.