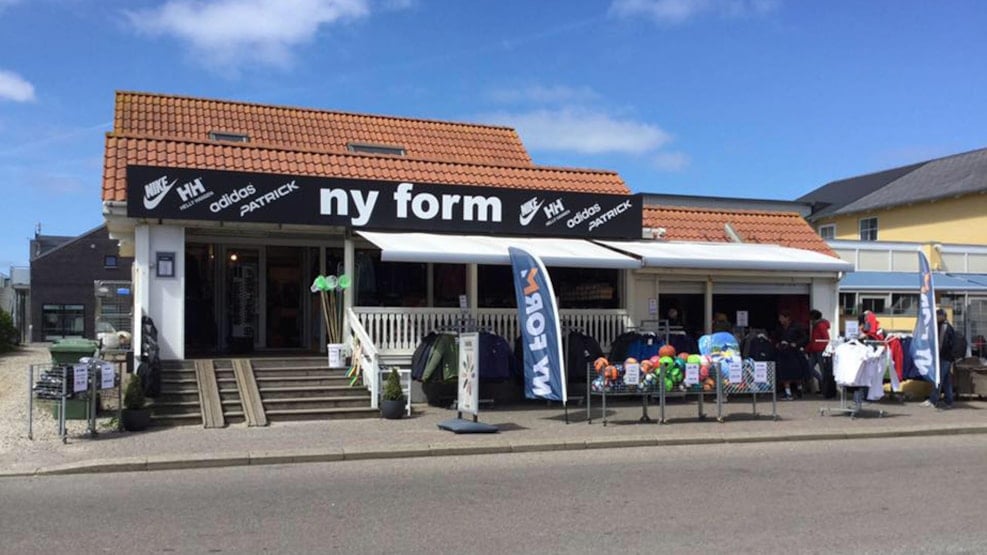 NY FORM Søndervig
At NY FORM they are always ready with a large and exciting selection of sportswear and equipment. NY FORM in Søndervig is located at Nordsøvej 4, only 500 meters from the North Sea.
NY FORM has a total of over 30 stores, distributed in Denmark and Germany. Where of almost all the stores are open 365 days a year. See the opening hours for the NY FORM store you would like to visit here.
NY FORM sells Nanok, Just and Nico, both of which are their own brands. Within global brands
may be mentioned Kari Traa, Addidas, Columbia and Helly Hansen. All market prices are matched directly against the exact same or similar products from other webshops and stores. NY FORM never compromises on quality, the product must always be in order of what it shall be used for.
The store visits the supplier 3-4 times a year, where NY FORM itself sees with its own eyes that all production and working conditions are under the best conditions