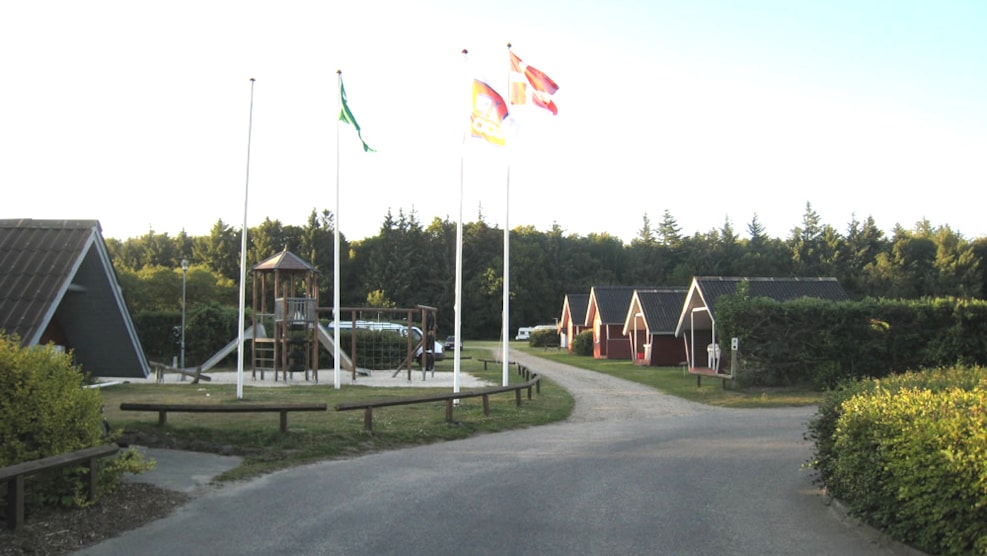 Ølgod Camping
Experience trust, tranquility and cosiness at Ølgod Campingplads. Ølgod Campingplads is one of Jutland's best 1-star campsites located next to Ølgod Byskov, where you will always be welcomed by the owners of the site.
In the year 2000, Egon, Ivan and Kristen took over the lease of Ølgod Camping. Together they form the perfect team, and they all three love to have fun with the guests and show you Ølgod Camping.
Ølgod Camping is a lovely campsite with good shelter located right by Ølgod Swimming Hall.
At the campsite you have the opportunity to rent the campsites' cabins. In the cabins there is no riding water or toilet facilities. Bed linen is not included, but can be rented.
You have the option to rent either a 2, 4 or 6 person cabin.
Ølgod Campingplads has room for 26 units, and you will usually always be able to find a place for your Caravan. You do not need to book in advance, but simply find a place when you arrive and then let Egon know on telephone.
Facilities on the site include a toilet and shower. In addition, there is a kitchen with 6 electrichobs, 2 sinks and dining areas for 4 people.
For the little ones, the campsite has a playground, where staying on the playground is at your own risk.
Æ 'Grillhyt is a barbecue hut that can accommodate about 50 people. It is the perfect venue for you who want a more informal party. The barbecue hut is ideal for family parties and gatherings, and it is possible to spend the night in one of the campsite's cabins.
If you stay overnight at Ølgod Campingplads, you have free access to Ølgod Swimming Hall during public opening hours