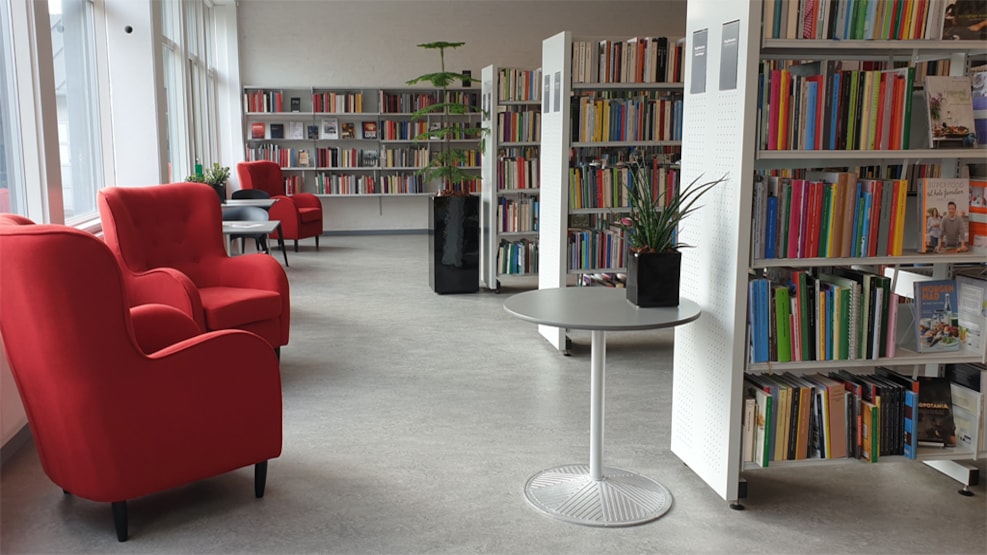 Ølgod Library
Ølgod Library is part of Varde Library. It's a place where you can read, play, learn and immerse yourself. The library is located in Ølgod Kulturhus, which in addition to the library also houses a museum, local history archive, music and photo school, newspaper reading room, as well as meeting rooms and a cultural hall, which associations can use for activities.
The library has cosy reading corners, exhibition areas for inspiration and a children's area with plenty of opportunities for having fun, playing and developing creatively. There are seats for reading and studying, and you can join the library's knitting café in the library loan section on Tuesdays.
At Kulturhuset you can also visit Dit Museum Ølgod, Ølgod-Strellev Local Historical Archives (Tuesdays) or take a closer look at this month's exhibition in the foyer, which is coordinated by the library.
The town of Ølgod is also known for its many sculptures, which visitors can admire as they wander around the town's streets, as well as in the Culture Centre every other year.
The Culture Centre provides the setting for a wealth of events and activities that are organised by the library and local associations.
In addition to the main library in Varde and the branch in Ølgod, Varde Library has branches in Nr. Nebel, Oksbøl and Agerbæk.