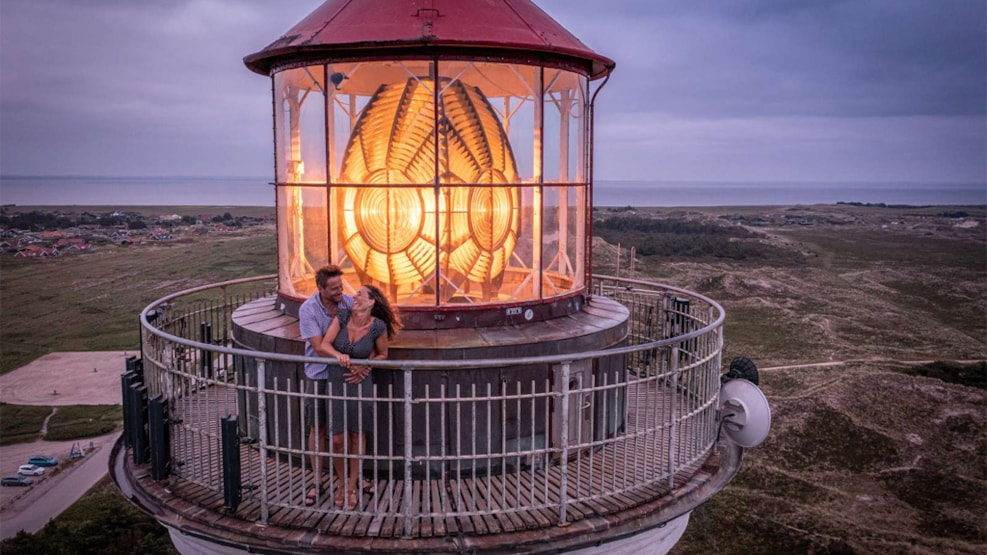 Open in the evening at Lyngvig Lighthouse
Every Wednesday is "lighthouse night" at Lyngvig Lighthouse. The lighthouse is open until 07.00 pm, and from the top of the lighthouse you can watch the sun go down and see how the landscape looks then its dark outside. And of course, it will also be possible to buy some snacks, so that you can enjoy a "four evening beer" in the right settings.
NOTE: The lighthouse is open every day in November and December from 11.00 am-04.00 pm (Closed 23-25 ​​December+31 December).