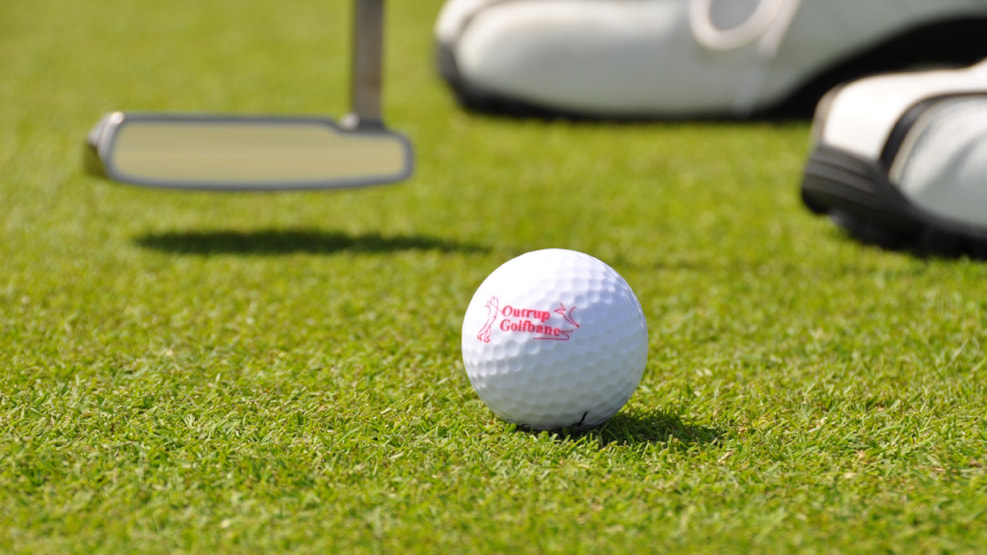 Outrup Golfbane
At Outrup Golf Club, everyone is welcome, regardless of whether you have many years of experience or are completely new to the sport. In Outrup Golf Club you will find a lovely get-together with absolutely fantastic golf experiences for everyone interested in golf. Outrup Golf Club is located in completely unique surroundings, and offers good training facilities with West Jutland's best 9-hole course.
Outrup Golf Course is a lovely West Jutland golf club, which is part of Axelgaard Golf. You will find the golf course between Varde and Nymindegab, and close to Henne Strand.
The golf club has a strong social life, and the course offers good training facilities and nature experiences in the scenic surroundings.
At Outrup Golf Course there is room for all golfers regardless of level. If you have many years of experience or are completely new to the sport, Outrup Golf Club will always find a golf membership for you.
With a membership at Outrup Golf Club, you not only get access to West Jutland's best 9-hole course, but also a framework for a good social network with golf as the natural focal point. The membership provides absolutely fantastic golfing experiences, and a nice get-together with other golf enthusiasts regardless of level.
Outrup Golf Club offers a rich activity program with regular weekday tournaments for both ladies, men and seniors as well as regular club tournaments and member events.
The Outrup Golf Course itself was built in 2005 and founded in 2007. The course is a park course in scenic areas with elements from the west coast of Jutland. The course has two tees and the park consists of 2 courses, a 9 hole park course and a 6 hole pitch & put course. Therefore, the course caters to all kinds of golfers.
In addition, Outrup Golf Course also has a driving range with 16 pitches, of which 10 are covered and 9 holes putting green.
Get more information about membership and much more on Outrup Golf Club's website.