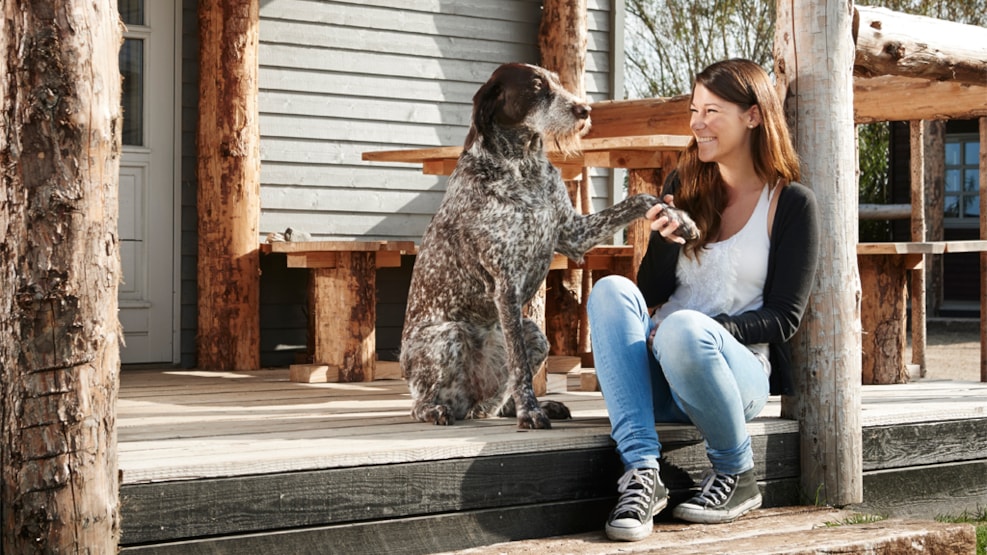 Overnight stay at Hvidbjerg Strand Resort with a dog
If your dog is your best friend, you'll probably be sorry if you can't take it on holiday. First of all, it's sad to miss your pet buddy and secondly, isn't it awful not to be able to share the good moments with your four-legged friend?
At Hvidbjerg Strand Resort, they have several accommodation options that also allow your dog to be under the same roof. In addition, Hvidbjerg Strand and environs are not only a paradise for you, but also for your dog, who can, for example, enjoy our large, fenced dog-walk area, where it can run around as a bird – and free of the leash. We also have an agility course where you and your dog can get to know each other even better.
If you are travelling with a dog, you can stay in a cabin, strand villa or your own caravan.