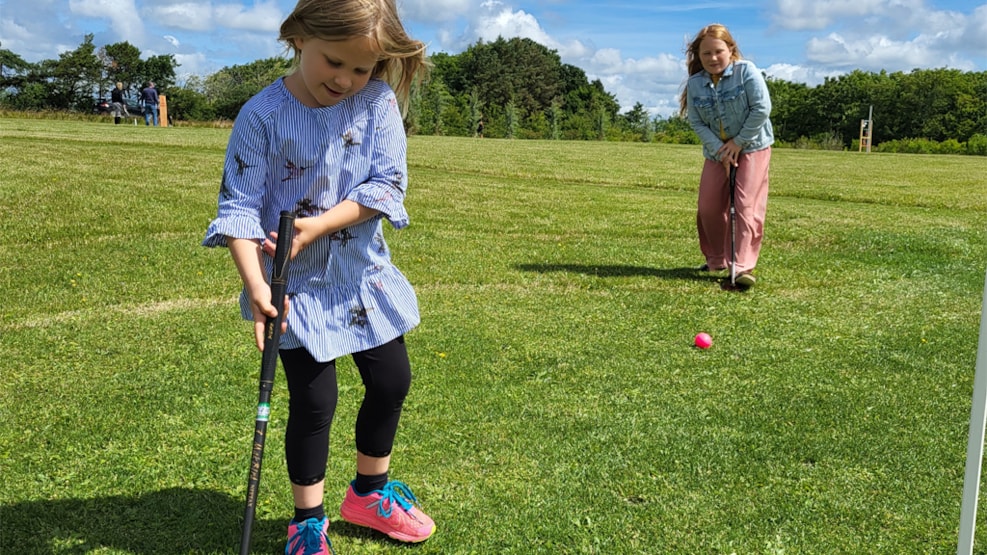 Parkgolf Blåvandshuk
Take the whole family or colleagues along to the newly laid, super stylish courses at Parkgolf Blaavandshuk for a round of enjoyable parkgolf, plenty of fresh air and battling for bragging rights.
Widely enjoyed in Japan, the game is played at all levels on courses no longer than 100 metres, with balls as large as tennis balls and double hole size.
Parkgolf Blåvandshuk offers two so-called loops of nine holes each measuring 500 metres, for a total of approximately 1000 metres for 18 challenging and very different holes. Like regular golf, Parkgolf consists of teeing area, fairways, rough, bunkers and greens with holes and flags. And if the ball goes outside the course, it naturally costs penalty points.
Unlike ordinary golf, park golf is much more accessible, cheaper and thus an obvious opportunity for everyone to participate, regardless of age or experience.So don't hesitate to drop by the beautiful facility close to Oksbøl directly on the road to Blåvand. It is possible to buy season passes or vouchers at a discount, as well as drinks, ice cream and snacks.