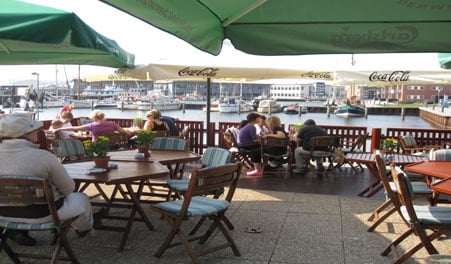 Peking Restaurant
Peking Restaurant is located by Ringkøbing Harbor with a view of the beautiful fjord and yacht harbor. In the restaurant you will find a large luxury buffet with many delicious Chinese dishes prepared by the restaurant's experienced and well-trained chefs. Peking Restaurant takes pride in the seasonal ingredients, as well as well-prepared dishes.
Peking Restaurant is a Chinese restaurant with a magnificent view over Ringkøbing Fjord and the yacht habour.
The Restaurant offers a large exclusive buffet in the city with 20 different hot dishes, hot pot buffet and salad bar.
The interior and design are a combination of the antique and modern where there is room for 110 guests.  Come in with your family and friends and have a experience which is worth remembering.
The food is prepared by skillful and well-educated cooks who make specialties within the Chinese cuisine. Peking Restaurant are serving well prepared menus, or a la carte is off course also a part of the service the restaurant offers. 
Peking Restaurant also receive weddings, confirmation and birthday parties.
There is also good parking facilities around the restaurant.