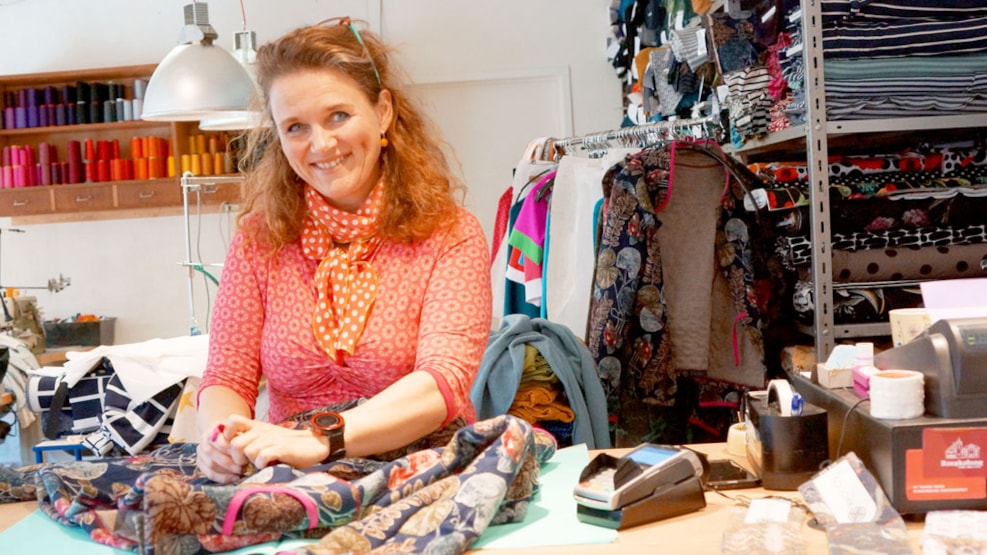 Porcelinge's Colourful Universe Welcomes You
At Porcelinge you can go exploring in the open workshop. Here you can find sustainable and viable items of clothing, shoes, and other items, that you won't find anywhere else. The items of clothing are unique and in only a few days, Inge Kejlberg can sew you a dress that will fit you perfectly in the colours and designs, you dream of bringing home from a visit to Ringkøbing.
In Ringkøbing's lovely streets you will find the artisan shop Porcelinge.
Here is high quality Danish handicrafts, which are designed and produced with soul and passion for Danish craftsmanship in their own workshop or in small presentations. All products are made of durable materials, and this guarantees you sustainability all the way around.
At Porcelinge, they take pride in helping you find the perfect piece of craftsmanship. There will always be new products on the shelves and you may be lucky enough to see the store clothing being created at the working workshop.
At Porcelinge, you will always find timeless design with a long service life made in the shops own workshop in good natural products. The woman behind the shop is Inge, who designs and produces clothing with a sense of color, shape and texture. This therefore also means that you can have the models sewn up to suit your wishes and goals.
Inge is educated in the ceramics line at the Design School in Kolding, and also produces use-related porcelain and stoneware as well as jewelry in porcelain. This is also where the name Porcelinge comes from.
In the shop you will find Danish craftsmen such as designer Milena Munck, Anne Kristiansen, Sonja Plougsgaard and many more.
If you have a special need to meet one of the artisans in person, you can contact the store in person in advance so you do not go in vain.