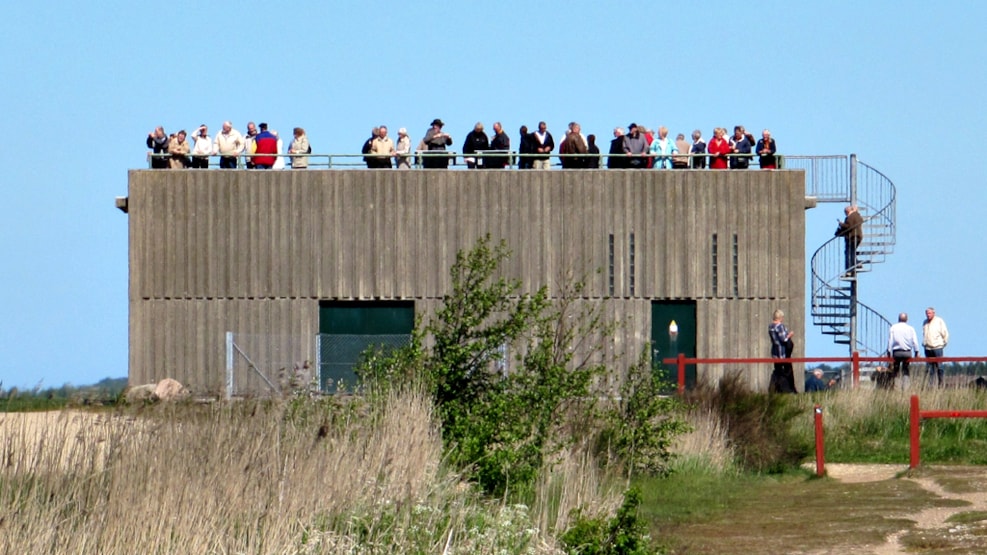 Pumpestation Nord
Pumpestation Nord has a view from a platform on a 2 1/2 storeyed level.
At Pump Station North, the story is told about agriculture and the development of life in the Skjern Å Delta and about the large projects that have transformed the meadows into cereal fields and again into a nature area.
On the Pump Station's roof, the maps show the plan for the Skjern Å Nature Project and the plan for the new nature area. There is an aerial photo of Skjern Enge and Ringkøbing Fjord.
Magnificent views of the Skjern river valley.
From Pump Station North it is possible to walk on the dike to Skjern Å's mouth in Ringkøbing Fjord (approx. 2 km).
From Pump Station North you can get to Poldene with tow ferries across the streams.