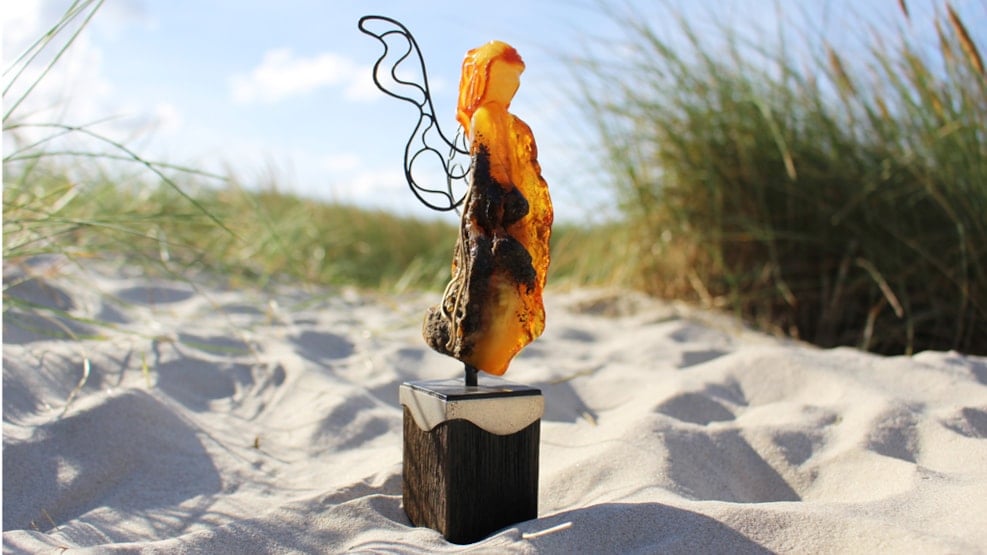 Ravsliberen in Blåvand
You are welcome to visit our workshop, where we make amber mobiles, figurines and various pieces of jewellery, mounted in gold or silver for instance. At Ravsliberen in Blåvand, they also repair old pieces of jewellery and polish pieces of amber that you may find on the beach. At Ravsliberen you will also find completely unique jewelery, as well as an exciting universe.
At Ravsliberen in Blåvand, you will experience a completely unique universe of unique jewelery.
The workshop itself is a working workshop which is open for visits, and where you will always meet skilled employees. In addition, it is also interesting to see how jewelry is made, as well as how they are processed.
In addition to beautiful jewelery, the Amber Grinder also has an exciting amber museum. Here you can find old jewelry, insects in amber, large amber finds and fossils such as 3 fossilized dino eggs.
If you have old jewelery that needs to be repaired and possibly changed, you can also have this done at Ravsliberen in Blåvand. The same goes if you have been lucky enough to find amber on the beach you can also have the amber turned into amber jewelry.
You can also take the Amber Grinder on the beach, and hear him talk about the origin and distinctiveness of the sea.