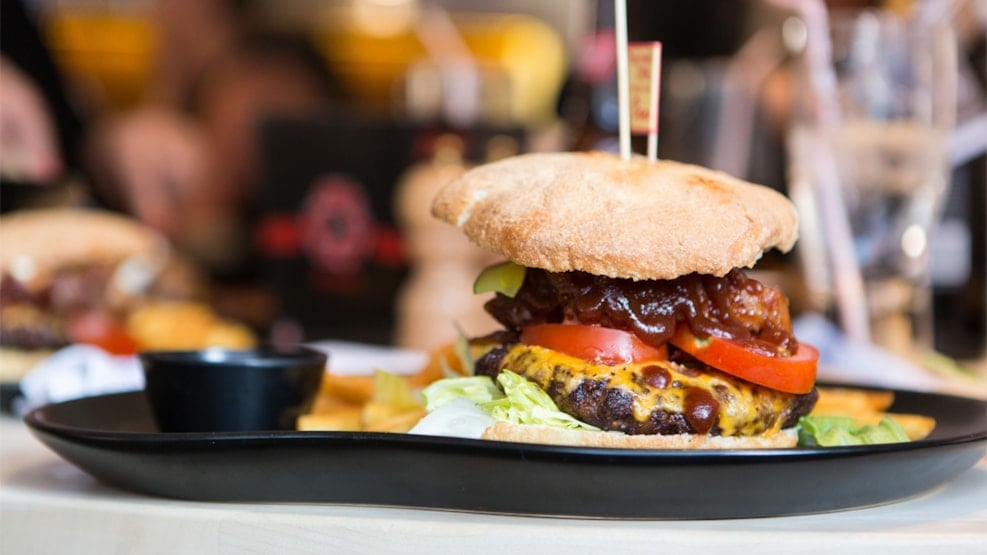 Restaurant Bone's
Take your family on a true American journey with spareribs and BBQ sauce at Lalandia in Søndervig. Enjoy the view of both the Aquadome and the open kitchen. Eat in the restaurant, or order your meal to take away, and eat it back in your holiday home.
At Bone's there is always a fresh salad bar with a great choice of options, so you can prepare your own salad. Children have their own menu, so they can also savour our delicious BBQ marinade and crispy fries. If the children eat their food quickly, they can head for our playland while the rest of the family can relax and finish their meal.
The original American atmosphere
As soon as the family enters Bone's, you're in the good ol' USA thanks to the decor on the walls, which includes model aeroplanes, road signs, licence plates and hockey sticks. Everything is original and brought here from markets in America, so you can enjoy your food in an authentic setting.
Take home spareribs
We make it easy for you to order take-away from Bone's, with easy and delicious food that the whole family can enjoy in the holiday home. After a long day with lots of experiences, you can easily order online and pick up your food from Bone's.