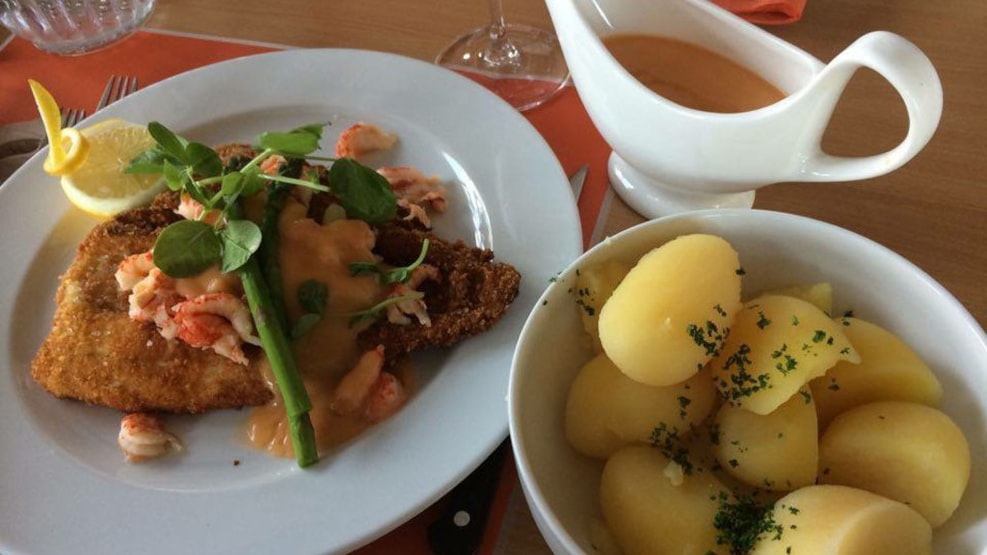 Restaurant Havtorn
Restaurant Havtorn offers delicious dishes made from good ingredients. On the menu there are primarily good Danish dishes of absolutely fantastic quality. The restaurant itself is located close to the North Sea, and it will therefore be obvious to combine a visit by the sea with delicious food from Restaurant Havtorn.
Restaurant Havtorn is a lovely restaurant located by Vedersø Klit Camping. The restaurant offers lunch and evening menus. The dishes are primarily good Danish dishes.
In the evening, the menu offers delicious starters, main course and desserts. There will also always be fresh fish from the North Sea on the menu.
Restaurant Havtorn's philosophy is that good food starts with good ingredients, and therefore the restaurant tries to use local suppliers. This ensures the food an absolutely fantastic quality as well as taste.
If you want to have a party, restaurant Havtorn offers the perfect setting to hold your next party. The place is happy to provide the food, whether it is for a wedding, birthday, christening, company party, Christmas lunch or something completely different. In addition, Restaurant Havtorn is also happy to deliver food for your party to another location.
Restaurant Havtorn is also located close to the beautiful North Sea. Therefore, one can advantageously combine a visit to the restaurant with a trip by the sea.
Find more information about menus, opening hours and much more on Restaurant Havtorn's website.