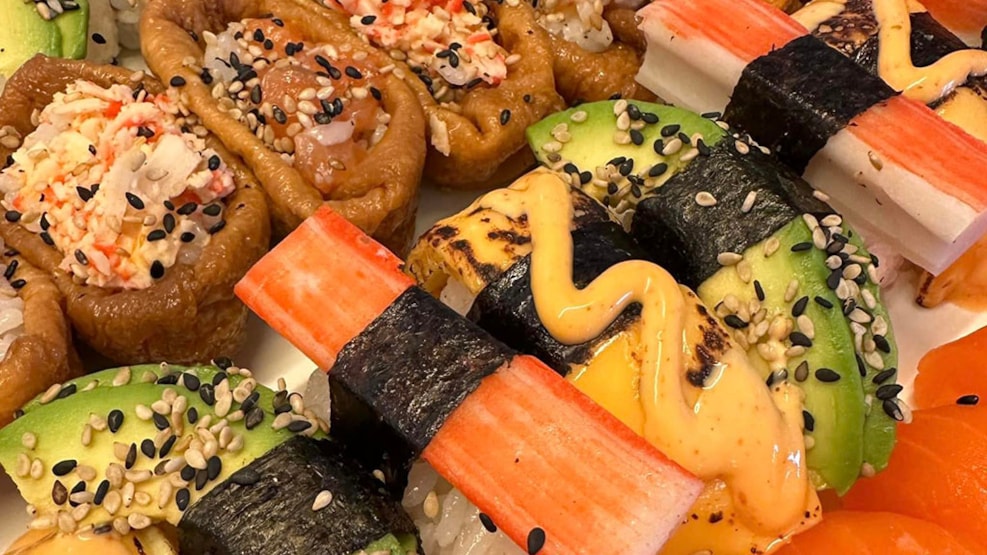 Restaurant Kineseren
Restaurant Kineseren in Borris is housed in the old Bundgaards Hotel in Borris and has been renovated, to make the rooms appear bright and welcoming. We can seat 160 guests. Kineseren in Borris is open Tuesdays through Sundays from 5pm to 9.30pm.
We offer sushi from wednesday till sunday, a Chinese buffet with Mongolian barbeque, a salad bar, and ice cream desserts. www.kineseren.dk
Right across from Kineseren, you'll find the Borris Railroad Building, which has been restored and contains 11 one bed and double bed rooms, which are let out on a daily basis. www.borris-station.dk
Borris is Denmark's salmon capitol right in the middle of the large nature reservation at Skjern River.
You can go canoeing and hiking by Skjern River; and even order takeaway from Kineseren in Borris. The Borris camp is located close to Borris and is a great place to experience the wild nature of the heath and its diversified wildlife.