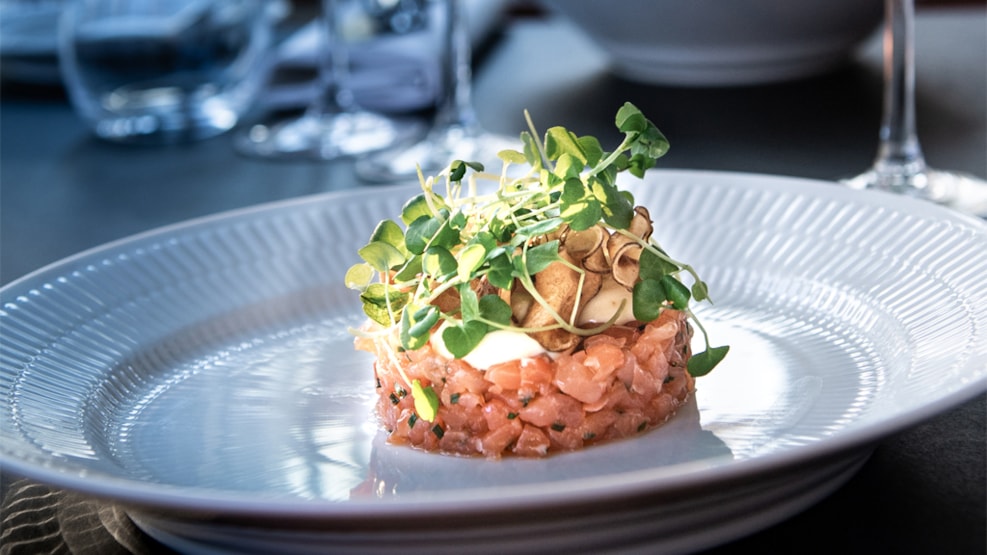 Restaurant Sandgaarden
If you want to pamper your taste buds, Restaurant Sandgaarden is definitely worth a visit. The menu is composed of the best and seasonal ingredients, inspired by French gastronomy. Sandgaarden's kitchen goes to great lengths to find the right ingredients of the highest quality in order to offer its guests a menu based on the honest, simple and classic cuisine with a focus on a unique taste experience.
True culinary joy on the way to the North Sea…
Sandgaarden serves lunch plates, sandwiches, 3-4 course menus and gourmet menus. 1st floor accommodates small parties. For more information visit the homepage www.sandgaarden.dk.