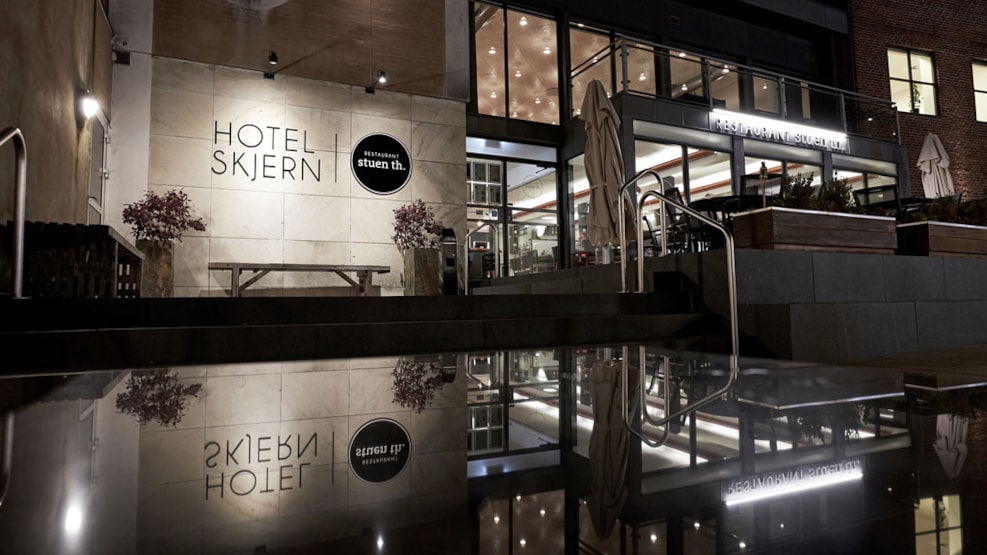 Restaurant Stuen th.
At Restaurant Stuen th. delivers an exciting culinary experience in cozy surroundings. The food is made completely from scratch, with lots of love. The overall focus in cooking is high quality ingredients and specialties from local suppliers. A visit here is an experience to remember.
Restaurant Stuen th offers great food in cosy surroundings. Our food is cooked from scratch with lots of love. We prioritize local produce and specialities. We are open both at lunch and in the evenings every day of the week, and we have a wide selection of special brews, glass bottled wines, and cocktails.
Our restaurant is part of Hotel Skjern, which is situated in central Skjern, facing the town plaza. This hotel was fully renovated in 2015 and features, apart from Stuen th, 21 modern rooms. Hotel Skjern has excellent facilities for parties, business meetings, and conferences. The newly renovated rooms can accommodate between 5 and 120 people, and the hotel offers both traditional and experimental menus for any occasion.  
Click here to ee more about opening hours, booking and menu.