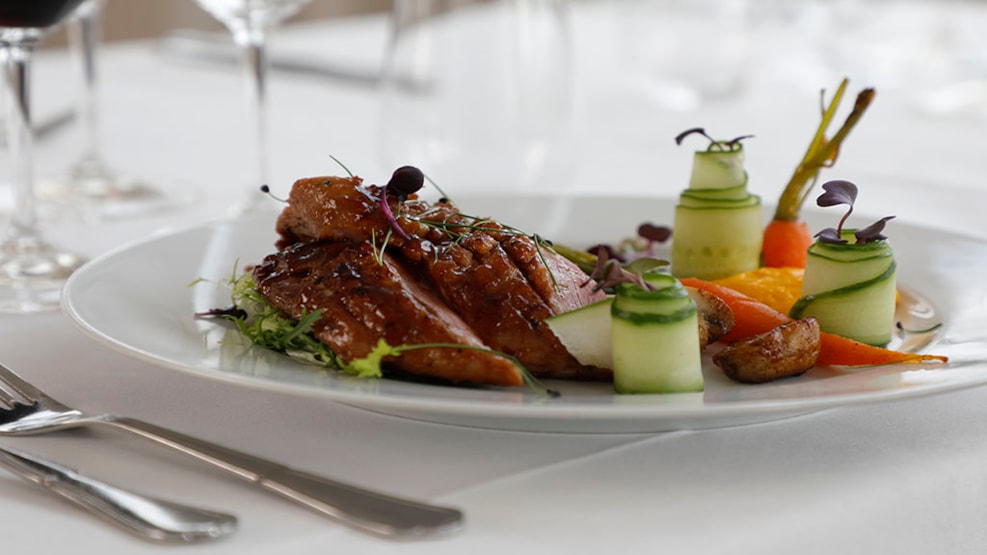 Restaurant Vedersø Klit
Visit the restaurant at Strandhotellet Vedersø, which enjoys a unique location, just 200 meters from the North Sea.
The menu offers delicious seasonal dishes with good, fresh, local ingredients. The kitchen's skilled chefs put a sharp focus on quality and ensure that you will have a memorable culinary experience. Serving staff will serve with a smile and make your meal into a completely enjoyable event.
During the high season, the restaurant is fully occupied, so book a table if you want to be sure of seating. Takeaway is also available. See more about the restaurant on the website.
If you would like to include an overnight stay, contact Strandhotellet Vedersø or book directly via the website.