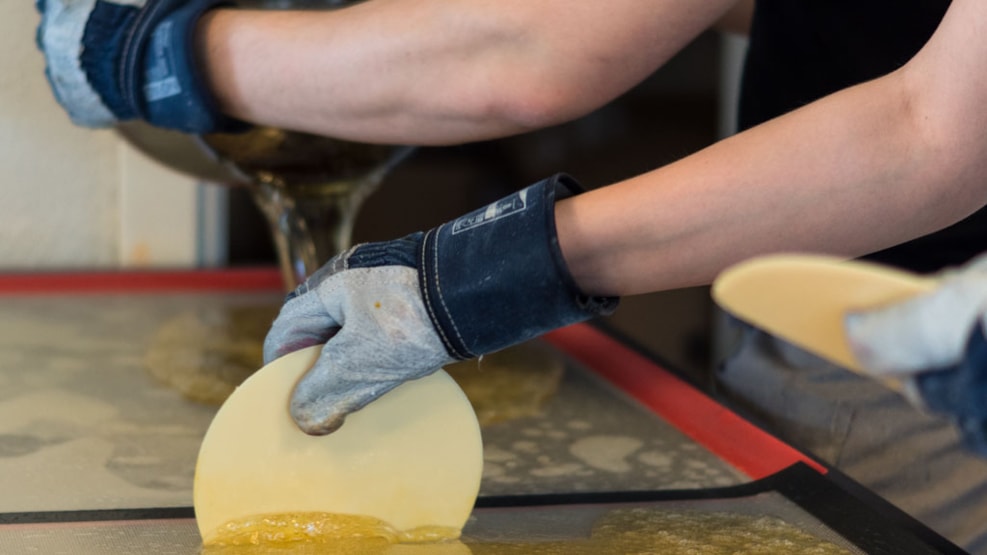 Ringkøbing Bolcher
Come and visit Ringkøbing Bolcher - here you will experience a fantastic scent of crispy delicacies. You can buy sweets in all sorts of colors, ice cream from the store's local ice cream parlor in Staby, delicious caramels from Karamel Kompagniet, chocolate and cream buns from our own production - all something for both big and small with a sweet tooth.
Ringkøbing Bolcher were founded and owned by sisters Stefanie and Julie. Together they dreamed of their own business, and thus the idea of ​​a boiled sweet factory arose.
At Ringkøbing Bolcher, the boiled sweet are made as they were done in the old days - by hand. All the boiled sweets are chopped on an old-fashioned bread machine or cut by hand. This means that there is never one like it.
The boiled sweet themselves are also made in front of the guests, and this means that you and your family help to test the quality of the sweets before they arrive on the store's shelves.
The ingredients themselves are natural and only natural flavors and colors are used. This means that no preservatives are used, which means that the boiled sweets have the right color and taste.
In the shop you will find sweets in all sorts of colors, as well as chocolate and cream buns from their own production. You will thus find something for both big and small with a sense of the good ingredients.
Furthermore, the candy cookery also offers chocolate workshops, which are for the discerning chocolate lovers. The chocolate is made from chocolate from Callebaut in Switzerland, where both the quality and the taste are top notch. This allows you to decide for yourself how they should look.
Find current opening hours on Ringkøbing Bolcher's website.