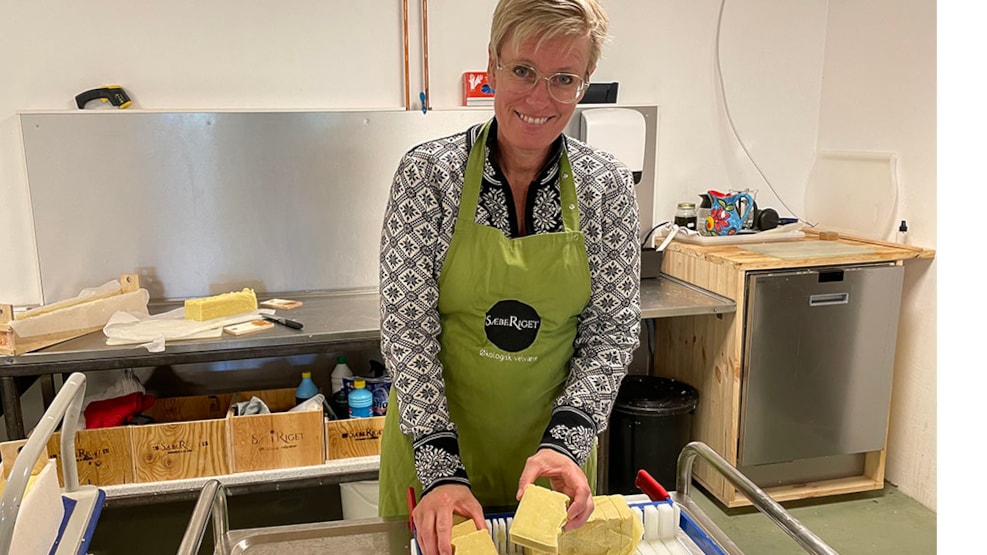 SæbeRiget
SæbeRiget is an organic soap workshop and shop located in beautiful Ho right in the middle of the breath taking West Jutland nature. SæbeRiget are making solid soap bars, shampoo bars, body oils, body scrubs, foot salts, lotions, and ointments.
SæbeRiget in the town of Ho, uses handpicked flowers and herbs from the West Jutland nature and we have our own garden with lavender, marigolds, and other flowers. Pine needles and beach roses are gathered in the woods and the dunes next to the North Sea.
SæbeRiget works without chemicals. We use exclusively organic oils. From the shop, you can follow the production of for example soap since there's an open workshop connected with it. Apart from our own products, at the shop there are also many other high quality organic products such as coffee, tea, beer, wine, chocolates, cakes, and beautiful Bolivian and Danish textiles.
Throughout the year we give soap making courses. Anyone can participate, but kids under the age of 9 must be accompanied by an adult. This course will teach you how to make your own soap, with free choice of scents, colours, glitters, and flowers. The course takes about 1 to 1,5 hours. Sign up at our website or inquire at the shop. Payment will be done, when you book your course.